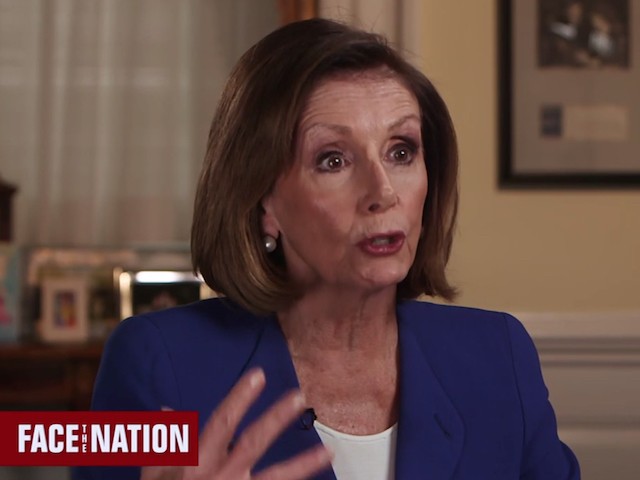 Sunday on CBS's "Face the Nation," House Minority Leader Nancy Pelosi (D-CA) said by commenting on the Florida recount of the Senate and gubernatorial races, President Donald Trump was attempting "obstruction" and "suppression of the vote."
Partial transcript as follows:
BRENNAN: The president has been saying that there's election fraud in Florida. What do you think is happening in Broward County? Is this election fraud and is there a role that Congress needs to play in upgrading election infrastructure?

PELOSI: Yes to the second part. Let's go to the first part first. My experience with the president is any time charges somebody with something he's just projecting what he might have done himself. We're not —

BRENNAN: Election fraud?

PELOSI: Well obstruction, suppression of the vote. Those kinds of issues I think are wrong and not in honor of our sacred right to vote. Not there's no election fraud. What there is, is an honest count of the votes.
Follow Pam Key on Twitter @pamkeyNEN
http://feedproxy.google.com/~r/breitbart/~3/oxhpn1QUzmg/