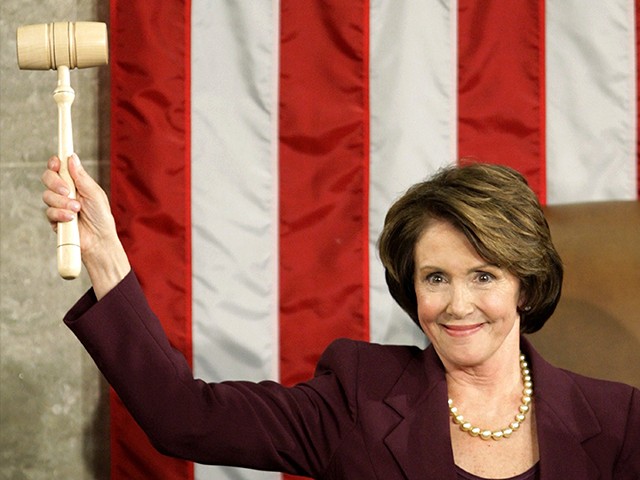 House Minority Leader Nancy Pelosi (D-CA) said on Tuesday that regaining her Speakership will give her leverage in her conversations with President Donald Trump and will make "all the difference in the world" when negotiating on issues like amnesty and gun control.
When asked at Harvard's Institute of Politics if she could trust conversations with Trump if she becomes Speaker, Pelosi said having the majority "would make a difference in whether" she could depend on Trump's word.
"It's an interesting dynamic when you have the gavel," Pelosi said. "It just makes all the difference in the world and the leverage you have in your conversations."
Pelosi said Democrats, if they win back the House, will work on issues like background checks, comprehensive amnesty legislation, protection for Dreamers, and the Equality Act, which would amend the Civil Right Act to add protections for women and the LGBTQ community.
Noting Trump's past sentiments on infrastructure, Pelosi said that is an issue that Democrats and Trump could work together on if Democrats take back the House.
Pelosi said in a previous interview with Politico that 25,000 votes "could determine the gavel" and indicated at Tuesday's Harvard event that she is confident she will regain her Speakership if Democrats win back the House in November.
http://feedproxy.google.com/~r/breitbart/~3/iyazL1efCNA/