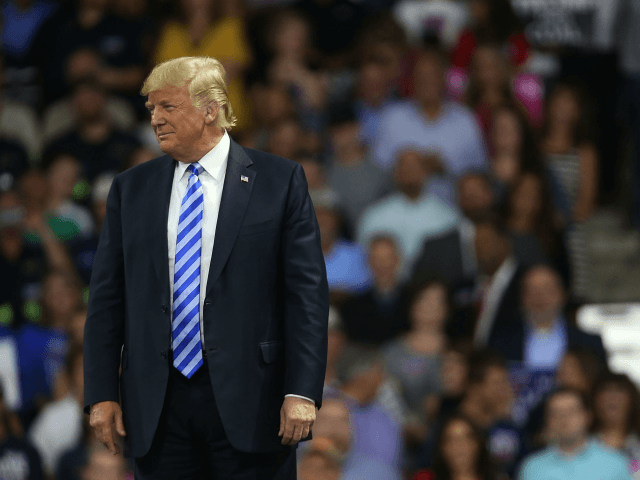 President Donald Trump on Saturday hit out at countries that rely on the U.S. "subsidizing" their military capabilities, pointing to Saudi Arabia, as well as Japan and South Korea as culprits. In doing so he linked them to NATO allies in Europe that rely on U.S. defense capabilities while neglecting their own.
Speaking at a West Virginia rally for local Republican Party candidates, Mr. Trump continued a theme he has used previously to attack the slim military budgets of fellow NATO members in general and Germany in particular.
"When you have wealthy countries like Saudi Arabia, like Japan, like South Korea, why are we subsidizing their military?" asked Mr. Trump. He then continued,  "They'll pay us. The problem is nobody ever asks."
He added that he had spoken to Saudi Arabia's King Salman on Saturday to make the same point, AFP reports.
Saudi Arabia is a major client for U.S.-made weaponry, and it provides intelligence and aerial refueling support to a Saudi-led coalition fighting rebels in Yemen.
In July, Mr. Trump said NATO allies should not just hit the bare-minimum spending level required of members of the alliance, but double their spending beyond.
What good is NATO if Germany is paying Russia billions of dollars for gas and energy? Why are there only 5 out of 29 countries that have met their commitment? The U.S. is paying for Europe's protection, then loses billions on Trade. Must pay 2% of GDP IMMEDIATELY, not by 2025.

— Donald J. Trump (@realDonaldTrump) July 11, 2018
NATO leaders in the past have sought to excuse their low levels of spending, with major economies like France spending 1.8 per cent, and Germany spending just 1.2 per cent.
In Asia, Mr. Trump said the United States pays "about 60 percent" of South Korea's military.
Last year he suggested Seoul should pay for the $1.0-billion THAAD anti-missile system that the US has deployed on South Korean territory.
Follow Simon Kent on Twitter:

Follow @SunSimonKent

or e-mail to: skent@breitbart.com



http://feedproxy.google.com/~r/breitbart/~3/o5DacmzC5fA/