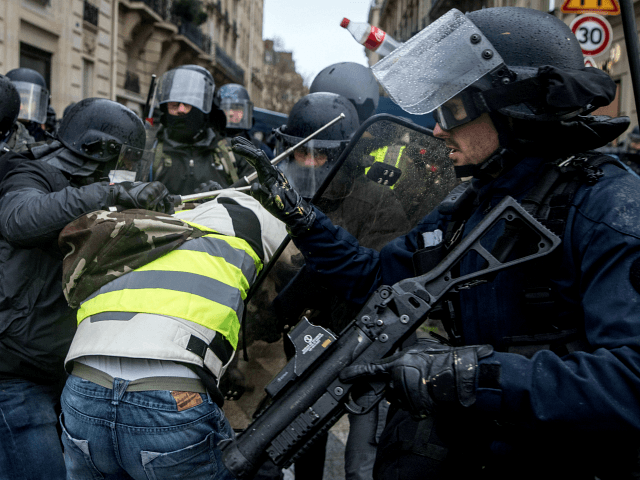 PARIS (AP) – Paris monuments are reopening, cleanup workers are out on the streets and shop owners are trying to put the city on its feet again, after new protests and rioting injured 71 people in the French capital and caused widespread damage.
President Emmanuel Macron broke his silence to tweet appreciation for the police, but pressure mounted Sunday on him to propose new solutions to calm the anger dividing France.
The number of injured in Paris and nationwide was down Saturday from protest riots a week ago. But France's exceptional police deployment failed to deter determined protesters. Some 125,000 took to the streets Saturday around France with a bevy of demands.
Fierce winds and rain pummeled Paris overnight, complicating the effort to clean up tear gas canisters and debris left by protesters' fires and looting.
Follow Breitbart London on Facebook:

 Breitbart London
http://feedproxy.google.com/~r/breitbart/~3/MxgQ0a84_Ww/