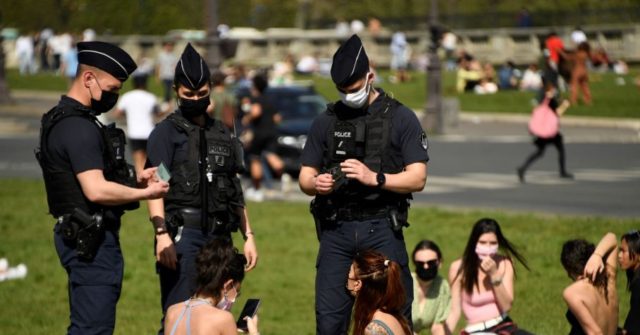 PARIS – French hospitals brought in extra staff for the Easter holiday weekend to cope with more coronavirus patients.
With a new virus variant spreading fast and French intensive care units as full as they were last April, the government closed all schools and imposed new rules taking effect nationwide on Sunday.
In Paris, police say they´re deploying 6,600 officers to enforce the new restrictions, which include a ban on traveling more than 10 kilometers (6 miles), a ban on outdoor gatherings of six people or more and a continued nationwide 7 p.m. curfew. On the Mediterranean shores of Marseille, police patrolled amid sunbathers and fined people drinking in public or not wearing masks.
Crowds filled Paris-area train stations on Friday night to head to the countryside. The SNCF national rail authority says its expecting 600,000 people to travel over the weekend.
France has registered 4.8 million coronavirus cases, the most in Europe and fourth globally. It´s confirmed more than 96,000 deaths, eighth highest in the world.
The U.S. leads with 30.6 million cases and more than 554,000 confirmed deaths.
http://feedproxy.google.com/~r/breitbart/~3/jvs3WbL98Es/