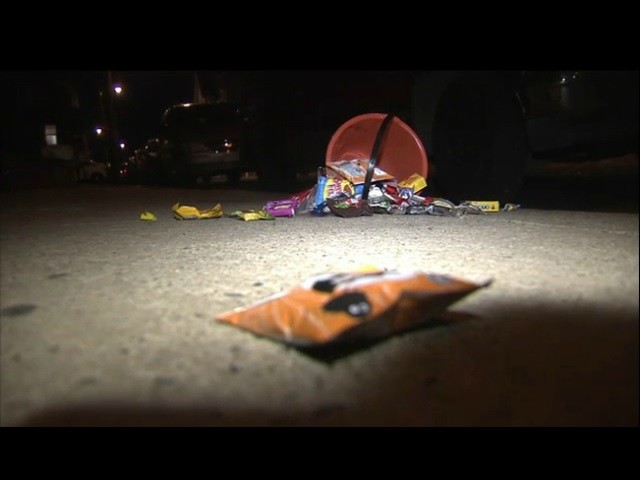 An urban legend came to life this Halloween when two Aloha, Oregon, parents were sickened by trick-or-treat candy laced with methamphetamine.
The age-old parental tradition of sampling the spoils of Halloween took a dark turn when the two Oregonian parents grew ill. Luckily, none of their children consumed the candy. The Washington County Sheriff's Office confirmed that the "Sour Patch Kids" tested positive for meth, but are uncertain of where the candy originated.
Authorities have asked parents in the area not to throw out their childrens' candy, but to hold it as potential evidence in the investigation: "Leave it be. Don't throw it away. We want you to leave it just as you have found it if you think it's been tampered with," Washington County Sheriff's Office Det. Mark Polovny told Portland ABC affiliate KATU.
While no one else in the area has reported any polluted holiday treats, the sheriff's office released the information "out of an abundance of caution." Parents are encouraged to always inspect their children's candy — not only for unsealed treats, but for punctured wrapping.
2018 seems to be the year that the age-old suburban fables come to life. Needles and other metal objects were found hidden in candy from three different Massachusetts towns after this year's costumed festivities.
http://feedproxy.google.com/~r/breitbart/~3/H9fu3W8YLX8/