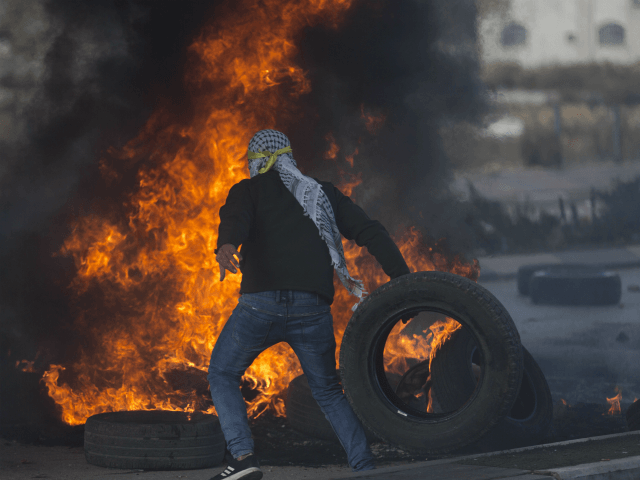 The Times of Israel reports: Sections of the security fence along the border with the Gaza Strip were damaged Tuesday by explosive devices set off by Palestinian rioters in the southern Strip, the Israel Defense Forces said.
In a separate incident, a group of Palestinians broke through the Gaza security fence and approached an IDF post. Troops fired warning shots at the men, who ran back into Gaza, the army said in a statement. Approximately 100 Palestinians clashed with troops along the border, according to the army. IDF units responded with tear gas and live fire. Two Palestinians were injured in clashes with Israeli troops, the Shehab news agency reported.
The violence came hours after Defense Minister Avigdor Liberman called on his fellow ministers to approve a large-scale military campaign against the Hamas terror group in Gaza in light of the ongoing riots.
Read more here.
http://feedproxy.google.com/~r/breitbart/~3/X5sqZEbS1Qs/