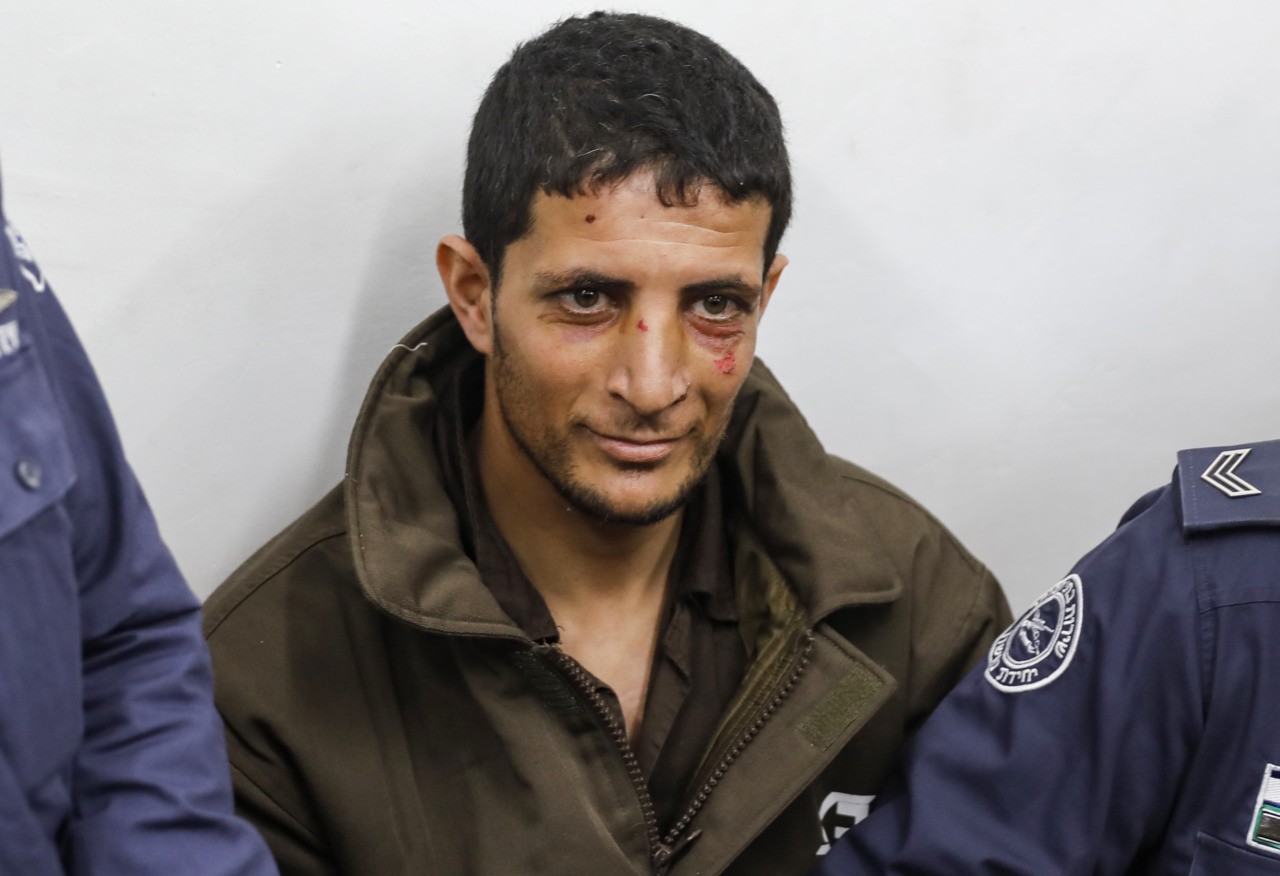 TEL AVIV – The Palestinian man who confessed to the brutal murder of an Israeli teen told interrogators that he had purposely entered Israel to find a Jewish victim to kill because he wanted to be a martyr, Channel 13 news reported Monday.
"I entered Israel with a knife because I wanted to become a martyr and murder a Jew," Arafat Irfayia, 29, reportedly said.
"I met the girl by chance," he said of 19-year-old Ori Ansbacher who was taking a walk in a forest in southern Jerusalem at the time. He added that he broke into a run after crossing the so-called Green Line in order to avoid being detected by security cameras.
The Shin Bet security agency on Monday deemed the rape and murder to be a nationalistically motivated terror attack.
Prime Minister Benjamin Netanyahu vowed to implement Knesset legislation to begin cutting funds to the Palestinian Authority over its payments to convicted terrorists and their families within a week's time.
The Shin Bet security agency said Irfayia had confessed and reenacted the murder of Ansbacher.
On Monday, the Jerusalem Magistrate's Court extended Irfayia's remand for an additional ten days. Irfayia, who sported bruises, cuts and scabs on his face, smirked and rolled his eyes for the cameras.
The IDF on Sunday began preparations for the demolition of Irfaiya's home.
Most of the details of the gruesome murder remain shrouded under a gag order, but on Monday the additional charge of rape was released. The murder sparked outrage in Israel and senior politicians called for Irfayia and other terrorists to receive the death penalty.
Justice Minister Ayelet Shaked on Saturday called for Israel's military prosecution to demand the death penalty. "We should not hide the truth," Shaked told Channel 13 news. "He killed Ori because she was a Jewish girl." Public Security Minister Gilad Erdan echoed Shaked's call for the death penalty.
"If the murderer abused his victim and if we understand that there is no way to rehabilitate him, and in cases of the murder of a family, the death penalty should be used," Erdan said.
The only time Israel has used the death penalty was in the case of Nazi officer Adolf Eichmann in 1962.
Channel 13 also reported that Irfayia had previously been arrested in 2017 at the entrance to the Temple Mount in Jerusalem and was armed with a large knife. According to the report he had warned that he would "come back here with a knife."
http://feedproxy.google.com/~r/breitbart/~3/NEDNkz6578A/