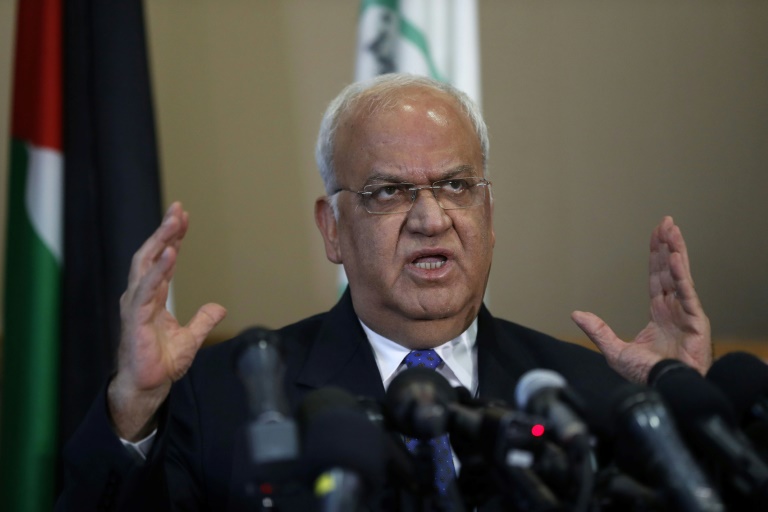 TEL AVIV – The Trump administration will never unveil its peace plan and is instead changing the "terms of reference" in Israel's favor, senior Palestinian official Saeb Erekat claimed Saturday.
"I don't think they will ever introduce a plan," Erekat said, according to Reuters. "The whole world is rejecting their ideas. They are already implementing their plan by changing the terms of reference."
Erekat, who also serves as the chief Palestinian negotiator, said that the U.S. has already accepted Israel's position on the main issues of the conflict, including Jerusalem as Israel's capital, the status of West Bank settlements and the question of Palestinian refugees.
"They are telling us 'peace based on the truth,'" Erekat said.
"The [Jared] Kushner truth and the [Prime Minister Benjamin] Netanyahu truth is that Jerusalem is Israel's capital, no right of return to refugees, settlements are legal, no Palestinian state on 1967 [borders], and Gaza must be separated from the West Bank — and this is absolutely unacceptable," he added.
"The only thing this administration did since it came to office is just to take Israelis and Palestinians off the path to peace, off the path of the two-state solution," Erekat stated.
Last month, the U.S. announced a $300 million cut to the UN's Palestinian refugee agency, and said that going forward it would defund it altogether. 30% of UNRWA's budget is comprised of U.S. funds. The State Department said in a statement that the U.S. "will no longer commit further funding to this irredeemably flawed operation."
Palestinian so-called refugees are the only "refugees" in the world that pass that status on to their descendants in perpetuity. One of the core issues in the conflict is the Palestinian demand for the "right of return" that would see those refugees and their descendants — who now number around 5 million — return to Israel in any final status agreement. Israel has categorically rejected this demand, deeming it a bid to destroy the Jewish state by demographics.
Trump's Mideast envoy Jason Greenblatt said that both Israel and the Palestinians can expect to like and dislike parts of the peace plan. He declined to give a date for its release.
http://feedproxy.google.com/~r/breitbart/~3/W1evjaxHkh4/