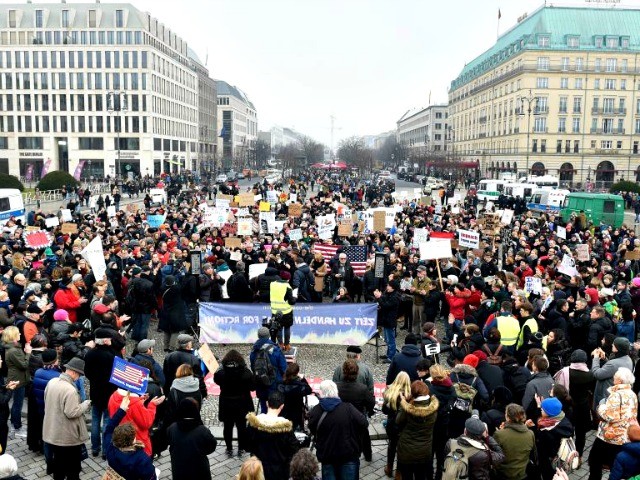 In less than two decades, more than 4.1 million foreigners have legally immigrated to the United States from countries that produce large numbers of refugees.
Data released by the White House on Monday revealed the mass legal immigration levels at which the U.S. has admitted more immigrants than any other country in the world.
As Breitbart News reported, President Trump will reduce the number of refugees allowed to enter the U.S. for Fiscal Year 2019 to no more than 30,000 admissions. This is merely a cap for refugee resettlements and does not represent the number of refugees that the administration seeks to resettle. For example, less than 20,000 foreign refugees have been resettled in the country.
On top of the more than 1.5 million foreign refugees resettled in the U.S. since 2000 — outpacing the population of Philadelphia — there have been more than 4.1 million legal immigrants admitted to the U.S. from refugee-producing countries.
In t0tal, there have been nearly 11 million foreign nationals admitted and resettled in the U.S. in the last decade. This is nearly three million people larger than the population of New York City.
Immigration Moratorium Followed Last Period of Record U.S. Foreign-Born Population Levelshttps://t.co/2WWtKYCRQo

— John Binder 👽 (@JxhnBinder) September 15, 2018
The latest data from the U.S. Census Bureau marks a nearly 108-year record high of immigration to the country. In 2017, the foreign-born population boomed to 13.7 percent, encompassing 44.5 million immigrants.
The last time the U.S. foreign-born population was this high was in 1910 when immigrants made up 14.7 percent of the total country's population.
The country's last immigration boom — between 1900 and 1920 — was eventually met with a near immigration moratorium. Between 1925 and 1966, the yearly U.S. legal immigration level did not exceed 327,000 admissions, a four-decades-long near moratorium that allowed the massive inflows of immigrants from before 1925 the ability to assimilate.
Every year, the U.S. admits more than 1.5 foreign nationals, with the vast majority deriving from family-based chain migration. By 2023, the Center for Immigration Studies estimates that the legal and illegal immigrant population of the U.S. will make up nearly 15 percent of the entire U.S. population.
John Binder is a reporter for Breitbart News. Follow him on Twitter at @JxhnBinder. 
http://feedproxy.google.com/~r/breitbart/~3/75t2hcNcsG0/