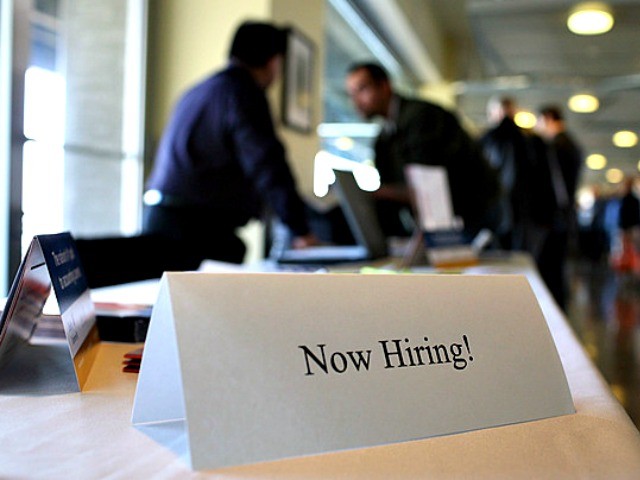 Alfred Ortiz writes for The Hill about the myriad positive effects of economic growth on working Americans and concludes that beneficiaries therefrom should have a clear choice at the ballot box in November:
The September jobs report released today shows a continuation of the booming labor market, with the unemployment rate falling to the 49 year low of 3.7 percent. Average weekly wages rose at an impressive 3.4 percent over last year. These are the pocketbook issues that actually make a difference in the lives of voters.

If Republicans can make the case to voters that their policies are largely responsible for this increased pay and improved job prospects, they can maintain control of Congress on Election Day.

So far this year, the average number of jobs created each month is 16 percent higher than last year. This suggests that the tax cuts that took effect this year are boosting job opportunities. This is the sixth straight month the unemployment rate has been at or below four percent, also the best in a half century. Black and Hispanic unemployment rates continue to hover near record lows.
Read the rest of the piece here.
http://feedproxy.google.com/~r/breitbart/~3/KQLLkERVtaU/