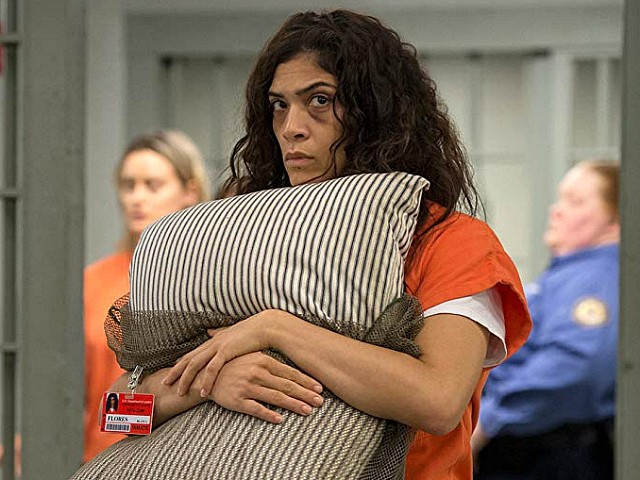 Actress Laura Goméz said women are "born" Planned Parenthood activists as she joined the organization at a get-out-the-vote event Saturday in Pennsylvania.
"Being a woman is a political act in itself," Goméz, the star of Netflix's Orange Is the New Black, said at the event in Reading, Pennsylvania, at Save Our Inner-city Lives (SOIL). "You are born an activist without meaning to, because you are every day fighting for your rights."
The actress teamed with Planned Parenthood as the group campaigns for incumbent Democrat Gov. Tom Wolf, who is seeking re-election against his GOP opponent, Scott Wagner.
Inspired by these hard working activists & volunteers advocating for people to vote in PA, and very hopeful for their progressive governor @WolfForPA https://t.co/XtDvQcqN7L

— Laura Gómez (@MsLauraGomez) October 27, 2018
Goméz said she decided to join with Planned Parenthood for a campaign event because she noticed some people are feeling "apathy" during this midterm election season.
The actress said she came to the United States "as a young immigrant, just like 18 years ago," from the Dominican Republic. An aspiring actress, Goméz said she had little money and no health insurance until she became successful, and so went to Planned Parenthood which, she said, "provided me with a lot of help."
During one visit, she said Planned Parenthood staff found a lump in her breast, which ended up being "nothing major."
Goméz said that, at the time, she had assumed, because she was in the United States, she would obtain healthcare, even though she had few resources, because the U.S. took care of low-income women.
"Well, fast forward, that's not where we are, and that's precisely what the fight is about," she added. "Why is there a war against an organization that's trying to help us, and, specifically, women of color and women with low resources?"
The star then went on to criticize the Trump administration.
"There's something very innately wrong in this — and let alone what this current administration has done to make it even more dangerous for women – God, to be a woman!" Goméz said.
Planned Parenthood's real healthcare services, however, have been in decline as the organization has become an abortion industry giant and a political lobbying powerhouse.
The group's latest annual report shows that it continues to perform over 320,000 abortions each year while it offers no mammograms and minimal prenatal services for pregnant women.
Planned Parenthood has touted its prenatal and maternity care, though, during year 2016-2017, the number of prenatal services once again dropped – to 7,762 – a 17 percent decline from the 9,419 performed the year before. In 2014-2015, Planned Parenthood claimed 17,419 prenatal services performed.
Despite its drop in healthcare services, Planned Parenthood boosted its profits by $21 million – 27 percent – from last year, as the group also took in nearly $544 million in taxpayer funding.
http://feedproxy.google.com/~r/breitbart/~3/12-4xjm-riM/