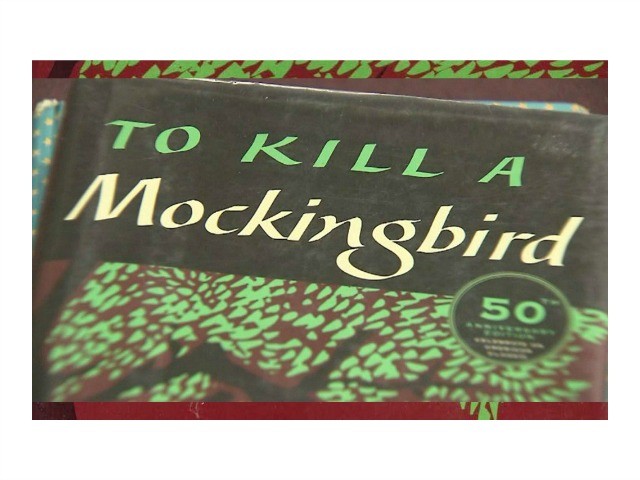 A large Ontario, Canada, school board is urging teachers to not teach To Kill a Mockingbird, calling the classic novel "racist."
According to a report from the National Post, a senior Peel school board official in Ontario is telling teachers that they shouldn't teach To Kill a Mockingbird, on account of its use of the "n-word."
"The use of racist texts as entry points into discussions about racism is hardly for the benefit of black students who already experience racism," the letter to teachers read. "This should give us pause — who does the use of these texts centre? Who does it serve? Why do we continue to teach them?"
The letter goes on to argue that black parents "detest the idea of their children having to read this novel." "The idea that banning books is about censorship and that censorship limits free speech is often decried as a poor reason to keep the novel on schools' reading lists as its racist themes make it violent and oppressive for black students," the letter continues.
"White writers write from their own schemas, their own perspectives and white supremacist frameworks that reflect the specificity of their culture and history on racialized peoples," the letter adds, suggested that the book's author, Harper Lee, is a racist.
To Kill a Mockingbird, which focuses on issues of racial inequality, follows the story of a black man who was falsely accused of rape by a young white woman.
Some have argued that the letter does not constitute a "ban" on the book. Despite this, a teacher in the school district said that letter makes it nearly impossible to teach the book without conflict. "The memo kind of pretends that that's our choice," the teacher said in a comment. "If my board thinks that this book is racist, and if my principal agrees with it, and if the public has access to this information, then I don't have a leg to stand on if a black parent comes to me and says, 'The board thinks it's racist, the principal thinks it's racist, why are you teaching it?' I think that constitutes pressure to not teach the book."
This isn't the first time that To Kill a Mockingbird has stirred controversy in education. In January 2018, a Wisconsin school district considered banning the book over its use of racial slurs. In October 2017, a Mississippi school district pulled the book from the curriculum because it made people uncomfortable. Additionally, the American Library Association included To Kill a Mockingbird on its list of the most banned books in America.
http://feedproxy.google.com/~r/breitbart/~3/WLqsDHlxluo/