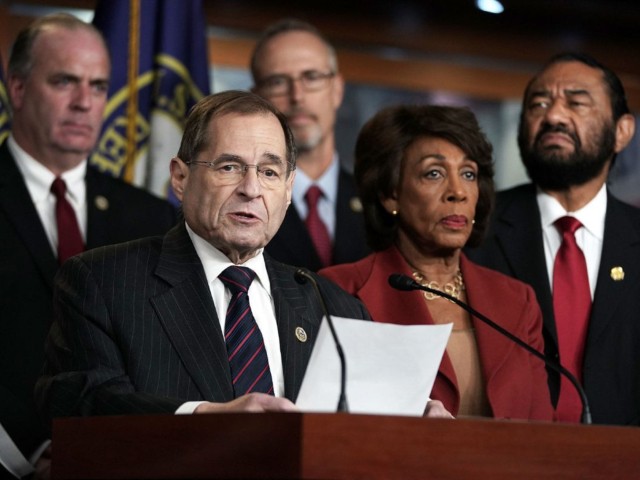 Nicholas Fandos and Sheryl Gay Stolberg write at the New York Times that Democrat Jerrold Nadler promises Democrats will launch investigations in Brett Kavanaugh if they take control of the House.
House Democrats will open an investigation into accusations of sexual misconduct and perjury against Judge Brett M. Kavanaugh if they win control of the House in November, Representative Jerrold Nadler, the New York Democrat in line to be the chairman of the Judiciary Committee, said on Friday.

Speaking on the eve of Judge Kavanaugh's confirmation vote this weekend, Mr. Nadler said that there was evidence that Senate Republicans and the F.B.I. had overseen a "whitewash" investigation of the allegations and that the legitimacy of the Supreme Court was at stake. He sidestepped the issue of impeachment.

"It is not something we are eager to do," Mr. Nadler said in an interview. "But the Senate having failed to do its proper constitutionally mandated job of advise and consent, we are going to have to do something to provide a check and balance, to protect the rule of law and to protect the legitimacy of one of our most important institutions."
Read the rest of the story at the New York Times.
http://feedproxy.google.com/~r/breitbart/~3/3X3hW76JPU4/