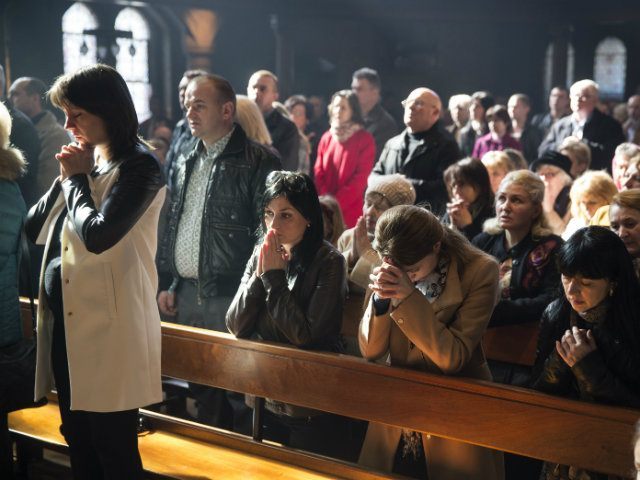 Vatican statistics reveal the number of Catholics continues to grow on every continent in the world except Europe, which experienced losses in absolute numbers for the third consecutive year.
The Vatican-run Fides News Service reported Friday that the total number of Catholics in the world as of December 31, 2016 (the latest year for which accurate figures exist) was 1,299,059,000, a global increase of 14,249,000 over the same date on the previous year.
The increase affected all continents except Europe, which experienced a drop of 240,000 Catholics, the third year in a row to see its numbers fall. While the decline in the number of Catholics reflects a decreasing population generally, the number of Catholics also fell in Europe as a percentage of the total population.
The largest growth in the Catholic population was registered in Africa (+6,265,000) and the Americas (+6,023,000), followed by Asia (+1.956.000) and Oceania (+254.000).
Fides said that the percentage of Catholics in the global population decreased by 0.05 percent over the same year, falling to 17.67 percent. By continent: the percentage of Catholics vis-à-vis the general population increased in the Americas (+0.06 percent), Asia (+0.01 percent), and Oceania (+0.02 percent), and decreased in Africa (-0.18 percent) and Europe (-0.11 percent).
The total number of priests in the world decreased by 687 during the year, to 414,969 priests worldwide. The continent that registered the greatest decrease in number of priests was again Europe, down by 2,583. The Americas also saw a decrease of 589 priests, while Africa and Asia experienced increases of 1,181 and 1,304 respectively.
The number of ordained priests as a percentage of the overall Catholic population also decreased during the year, Fides observed, with the number of faithful per priest increasing by 39 worldwide, reaching the average of 3,130 Catholic laypeople for each priest.
The Fides News Service publishes a summary of statistics regarding the Catholic Church every year for the occasion of World Mission Day, which this year falls on Sunday, October 21.
Follow Thomas D. Williams on Twitter Follow @tdwilliamsrome
http://feedproxy.google.com/~r/breitbart/~3/Eoq3tN-DCrU/