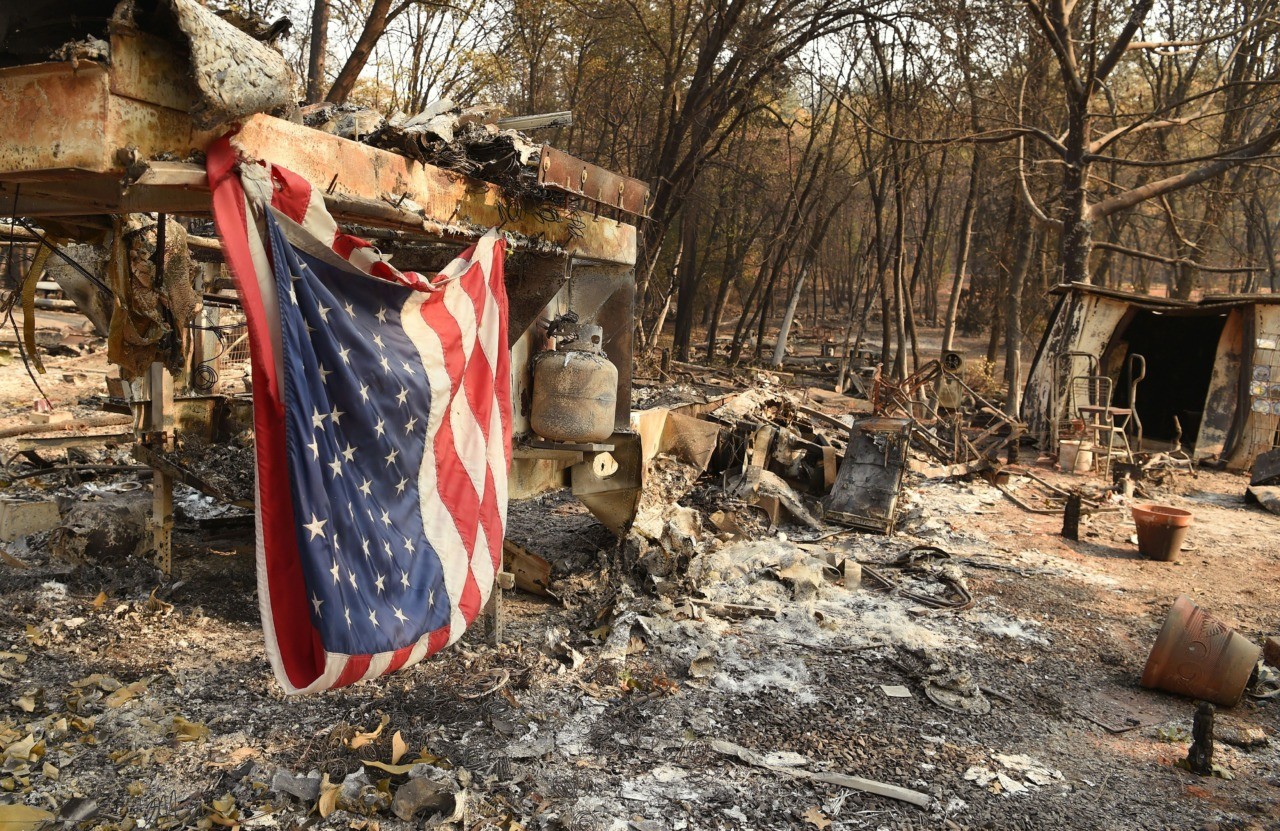 PARADISE, Calif. (AP) —A Northern California sheriff says two more sets of human remains were found Monday, bringing the total number killed in a devastating California wildfire to 79.
Butte County Sheriff Kory Honea says the list of names of those unaccounted for after a deadly wildfire has dropped to around 700.
He says that's about 300 fewer than what was posted at the start of Monday.
Authorities stressed that many of the people on the list may be safe and unaware they have been reported missing.
The so-called Camp Fire swept through the rural town of Paradise on Nov. 8. It has destroyed nearly 12,000 homes.
Authorities in Northern California are lifting mandatory orders for communities south and northwest of a deadly blaze that decimated the town of Paradise.
The Butte County Sheriff's Office said Monday several communities near Paradise can be re-entered, but it urged residents to make sure they have food, water and fuel in their vehicles and to avoid using the roads as much as possible.
Officials say fire crews are still in the area working to clear downed utility poles, burned trees and other hazards.
Cal Fire officials say the blaze has destroyed nearly 300 apartment buildings and more than 10,000 homes.
The fire has charred 236 square miles.
It continues to burn in steep, rugged terrain in Plumas National Forest.
http://feedproxy.google.com/~r/breitbart/~3/hMBj_TRSW1s/