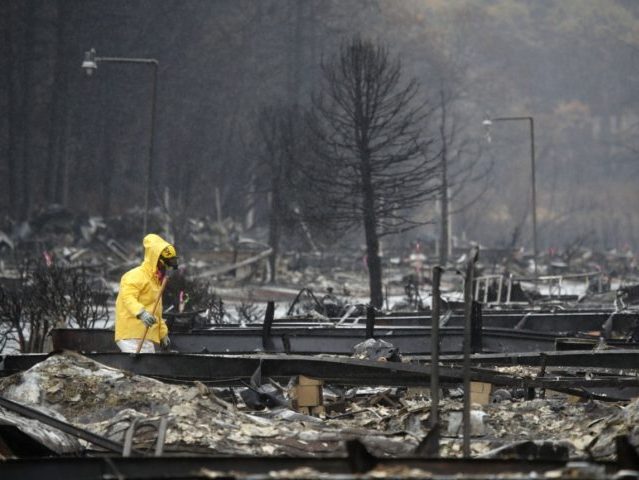 (AP) — A California sheriff says two more sets of human remains were found Wednesday, bringing the death toll from the wildfire to 83.
Butte County Sheriff Kory Honea says more than 560 names remain on the missing list.
Authorities stressed that many of the people on the list may be safe and unaware they have been reported missing.
The blaze that started Nov. 8 leveled Paradise, destroying more than 13,000 homes.
Paradise is about 140 miles north of San Francisco.
Meanwhile, authorities have finally surrounded a Southern California wildfire that destroyed some 1,600 homes and other buildings and left three people dead.
Fire officials announced Wednesday evening that the Woolsey Fire is 100 percent contained.
The wind-whipped blaze erupted on Nov. 8 and spread destruction from Thousand Oaks to Malibu, west of Los Angeles.
The winds have eased but residents face another threat. Forecasters say a rainstorm is coming by early Thursday that could bring the risk of mudflows and rockslides from denuded hills and mountains.
http://feedproxy.google.com/~r/breitbart/~3/1Gq0Orz7nbk/