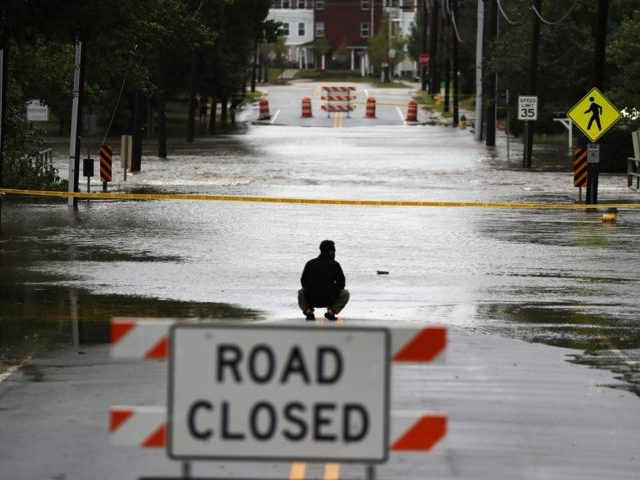 Kaiden Lee-Welch was pulled from his mother's arms by violent floodwaters, becoming another tragic addition to Florence' rising death toll.
His mother was taking young Kaiden to visit his relatives, fleeing the unfolding natural disaster that continues to batter North Carolina. She said that someone had removed barricades from a flooded road, leading her to believe that it was safe to cross.
When she did, the flood waters swept her car from the road. As the car began to fill, she pulled her son from his seat and climbed out. But the water was too deep, moving too quickly, and Kaiden was yanked from her arms into the churning, murky current.
Authorities recovered the 1-year-old's body a short time later. "Our thoughts and prayers for the little boy's family and all the search team members and law enforcement officers who helped in this matter. Very sad situation," the sheriff's office said in a post to Facebook.
Kaiden is the latest on a list that has reached 17 confirmed casualties. More than 500,000 are without power. Flooding is an increasing concern in West Virginia and Virginia, as the storm moves slowly inland. Individuals who want to contribute to relief efforts are encouraged to look into how to help.
http://feedproxy.google.com/~r/breitbart/~3/0zg6c6l6GMI/