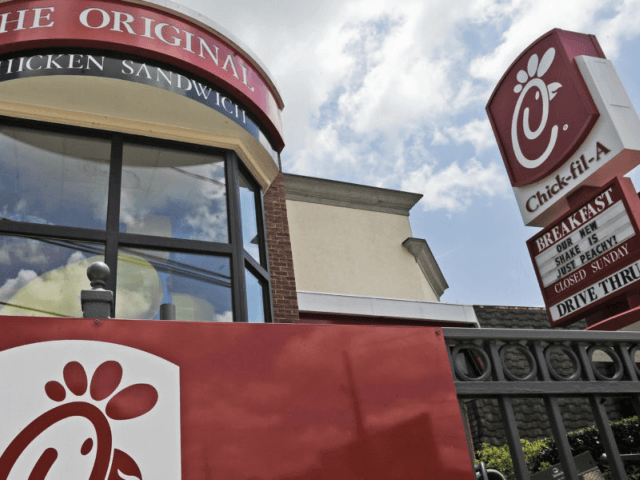 A North Carolina Chick-fil-A location broke company tradition and opened its doors on Sunday to help feed people after Hurricane Florence pummeled the Carolinas.
Donovan and Nikki Carless, who own a Chick-fil-A in Garner, had been monitoring the storm and wondered what they could do to help, WTVD reported.
When they realized they could help the relief efforts with food—the owners sprung into action.
Donovan brought up the idea with his team members, who said they were excited to get to work. The Garner Chick-fil-A worked with the American Red Cross to provide 1,200 nuggets and 500 sandwiches to evacuees at three shelters.
Nikki and Donovan personally delivered the 1,200 nuggets to a shelter set up inside an old Kmart in Garner.
Chick-fil-A stores are usually closed on Sundays to uphold a tradition started in 1946 by the company's Christian founder, Truett Cathy, to recognize the day as a holy day and give employees one scheduled day off per week.
But Chick-fil-A locations across the country have opened on Sunday to assist those in times of disaster. A Colorado Chick-fil-A location opened on a Sunday in December 2017 to feed first responders after several law enforcement officers died in a shooting.
In the same month, an Atlanta Chick-Fil-A opened on Sunday after thousands of passengers at Hartsfield-Jackson International Airport found themselves stranded because of a power outage at the airport.
http://feedproxy.google.com/~r/breitbart/~3/2w2FahKBR7w/