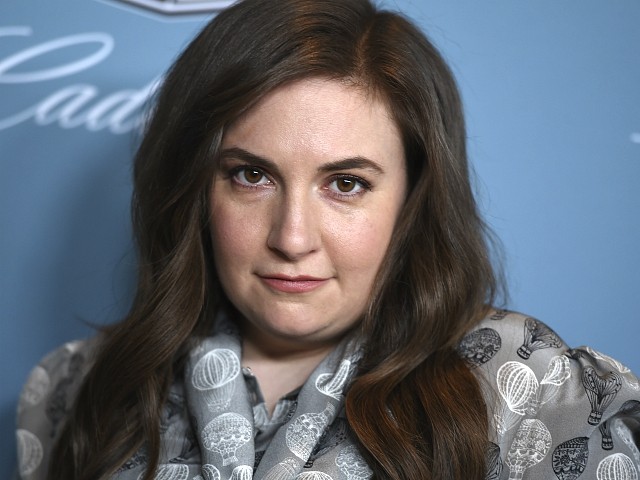 Actress Lena Dunham threw a man cleared of a rape allegation under the bus in a public apology that is equal parts sycophancy and narcissism.
In August, a man named Murray Miller was cleared by the Los Angeles District Attorney's Office after he had been accused of raping actress Aurora Perrineau in 2012 when she was just 17.
The prosecutor not only declined to charge Miller based on the statute of limitations, they added that "based on the evidence presented, which included Victim, Suspect and witness statements, there are inconsistencies which cannot be overcome. For those reasons, the People would not be able to prove this crime beyond a reasonable doubt, and prosecution is declined."
Based on everything that makes America America, Murray Miller is an innocent man. That is how things work in this country. That is how they should work. And the fact that Miller was a writer and executive producer of Lena Dunham's HBO show Girls does not change that fact.
Nevertheless, on two occasions related to this allegation, the morally illiterate Dunham has gotten it exactly wrong.
When Perrineau first made her allegation against Murray public in November of last year, and without knowing any of the facts, Dunham ran out to defend her pal by releasing a statement that called Perrineau a liar.
"While our first instinct is to listen to every woman's story, our insider knowledge of Murray's situation makes us confident that sadly this accusation is one of the 3% of assault cases that are misreported every year," Dunham said.
The backlash against Dunham was brutal, immediate, and deserved. The only "insider information" she could have possibly had that would prove a rape did not happen is if she had strapped Miller with a body-cam throughout all of 2012 and saved the tapes.
Dunham's statement was as cruel as it was arrogant. From on high, she abused her Hollywood power to proclaim a pal's innocence and wrist-flicked a young woman who might have been the victim of a rape.
Dunham ended up apologizing, and after Miller was cleared by authorities the following August, the matter appeared to be over.
Unfortunately, though, when it comes to her twisted addiction to fame and attention, there is no barrel bottom Lena Dunham will not scrape. And so, for perverse reasons that only make sense in her mercenary mind, she has now decided that her faltering career might be improved by throwing Miller under the rape bus.
Dunham's open apology to Aurora is slathered in all-about-me sanctimony and virtue-signaling; paragraph after paragraph of insufferable tripe and purple prose where she apologizes and apologizes and apologizes and promises she's a much better person and feminist now and that this has nothing to do with seeking approval, fer realsies.
But mostly Lena Dunham's apology is about Lena Dunham, about sharing her own traumas at the hands of abusive men. She writes:
I didn't want to tell anyone about the 70-year-old Hollywood luminary who was so angry that I rebuffed his kiss that he made me do 30 takes of the word "hello," or about the Oscar nominee who drove me to the place he lost his virginity while I asked again and again when I could be dropped home. I didn't want anyone to know about the pseudo boyfriend who tied me up with my special-occasion stockings and forced himself inside me anally, or about my father's friend who asked me to lunch but that I not tell my father we were meeting. I shared the story of my college date rape publicly and found the response to be hostile and re-traumatizing. I didn't want people to know which male writers and stars had raged at me.
Oddly enough, though, she does not name names… Even in this, the #MeToo era, Dunham allows these monsters to run free to victimize other women.
There is nothing wrong with an apology, but nowhere in this apology does Dunham bother to mention that Murray was cleared. In fact, Dunham's writing suggests he is guilty as hell.
While Dunham admits she flat-out lied in her statement defending Murray, she then goes out of her way to attack Miller's credibility: "I didn't have the 'insider information' I claimed but rather blind faith in a story that kept slipping and changing and revealed itself to mean nothing at all."
She adds, "I believe you, Aurora."
But this is who the monstrous Dunham is, and this is not the first innocent man she has publicly tarred as a rapist to boost her profile. Remember Barry One?
And shame on the far-left Hollywood Reporter for publishing Dunham's self-regarding apology without at least including an editor's note about Murray being cleared.
Follow John Nolte on Twitter @NolteNC. Follow his Facebook Page here.
http://feedproxy.google.com/~r/breitbart/~3/A5X4gW1abB0/