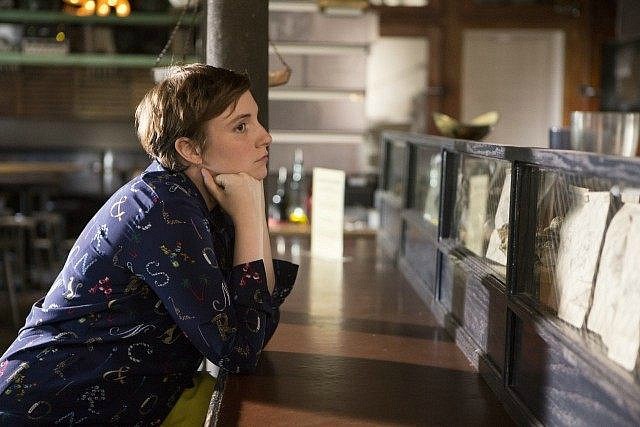 Actress Lena Dunham refuses to name two men she claims raped her, and a number of other abusers, which leaves all of them free to rape and abuse other women.
Please explain to me how this is acceptable in the #MeToo era. Please explain to me how it is acceptable for a rich and powerful woman like Lena Dunham to remain silent when she knows the names of more than a half dozen men who rape, sodomize, and abuse women?
Let's start with the monster who she claims raped her in college. In her 2014 memoir, Dunham describes a harrowing rape at the hands of a terrible man who, she noted, had hurt other women, one to a point where there was blood all over her walls.
But because Lena Dunham is monster, rather than report this man to the authorities, she instead tried to pin these crimes on a man Breitbart News called Barry One, an innocent man whose only sin was being a high-profile Republican on Dunham's college campus.
While Dunham was happy to allow this innocent family man to twist in the wind under a false rape accusation, even after she was forced to clear him, she still refused to identify the actual man who raped her, which of course leaves him free to brutalize other women. To this day, this rapist walks free, and only because Dunham allows him to.
And now, thanks to an open letter she published this week, we know Dunham is allowing a host of other terrible men to abuse women because she is once again refusing to name her abusers:
I didn't want to tell anyone about the 70-year-old Hollywood luminary who was so angry that I rebuffed his kiss that he made me do 30 takes of the word "hello," or about the Oscar nominee who drove me to the place he lost his virginity while I asked again and again when I could be dropped home. I didn't want anyone to know about the pseudo boyfriend who tied me up with my special-occasion stockings and forced himself inside me anally, or about my father's friend who asked me to lunch but that I not tell my father we were meeting… I didn't want people to know which male writers and stars had raged at me.
So let's break down who Dunham is covering for now….
A director who abuses his power when much younger women don't put out.
A creepy creep who practically kidnapped a woman to take her on a tour of his sex life.
A full-blown rapist who sodomizes his prey.
Another creep betraying Dunham's father.
And who knows how many male prima donnas who verbally abuse women.
What in the world is stopping Dunham from naming these abusers? Were she to do so, not only would she be protected in this, the #MeToo era, but she is a rich, powerful, and talented woman who has absolutely nothing to fear.
If you take a serious look at the #MeToo movement, for all of its flaws (and there are many), you will also see a whole lot of brave women coming forward to put a stop to the unspeakable abuse coming from the left-wing institutions of the media and Hollywood — brave women with everything to lose, courageous women who, unlike Dunham, do not have a big pile of money in the bank; noble women who cannot command the media to hang on their every word, to give them a megaphone and voice.
But here is Lena Dunham — rich, powerful, articulate Lena Dunham — proving once again that she does not give a damn about other women. Because rather than use her gifts and status to protect other women, she only sees these abusers as a way to gain attention for herself, as a means to put on yet another piece of woe-is-me performance art.
Or, maybe she's lying, making it all up, which is why she cannot name names.
If there is a third explanation, I am all ears.
Follow John Nolte on Twitter @NolteNC. Follow his Facebook Page here.
http://feedproxy.google.com/~r/breitbart/~3/atChCxsvAqs/