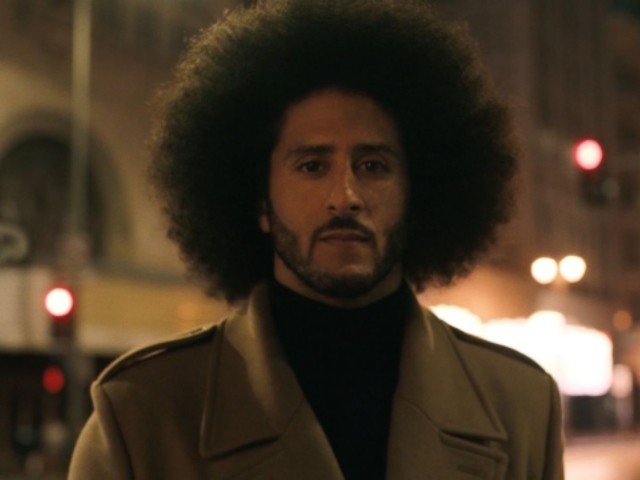 Nike released their new Colin Kaepernick t-shirts on Thursday, and the sportswear giant sold out of the new shirts on the same day.
The shirts are black, long-sleeved, and display Kaepernick's name on the back:
The KAEPERNICK ICON TEE. Black on Black. 3M Reflective. Available now. Link in bio and https://t.co/xr8M9wiOiq #kaepernickicontee #justdoit
📸: @foot_candles pic.twitter.com/qtQrDcO9cG

— Colin Kaepernick (@Kaepernick7) October 25, 2018
According to the Hill:
The release comes a month after the company captured headlines for the announcement of their endorsement deal with the athlete-turned-activist.

Share prices for the company performed at an all-time high last month after the company's stock initially fell more than 3 percent following the announcement of the deal.

Though the signing of Kaepernick was greeted by many consumers with praise, the move also generated backlash from critics of the protest movement which the former San Francisco 49ers quarterback is at the center of.
Kaepernick began his anthem protest in the preseason of 2016. However, after that season, the former 49er walked away from his contract with San Francisco. Kaepernick was not re-signed by another club and remains unemployed by the league. In October of 2017, Kaepernick filed a collusion grievance against the NFL. Alleging that the league's owners conspired to keep him off a roster due to his anthem protests.
Follow Dylan Gwinn on Twitter @themightygwinn
http://feedproxy.google.com/~r/breitbart/~3/MaKCRZCM81M/