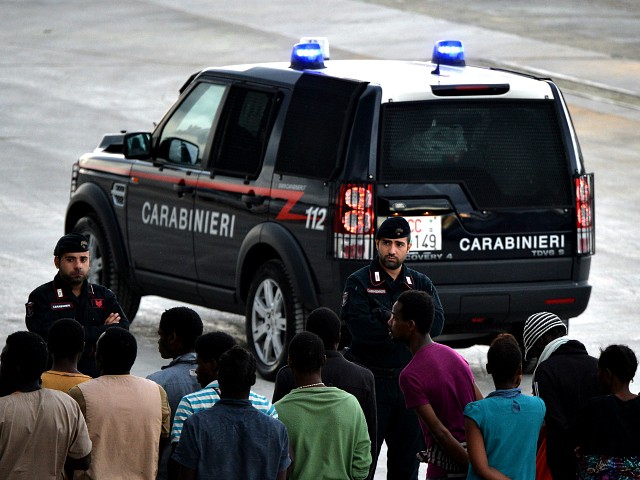 A 19-year-old Nigerian has been charged with sexual violence and resisting arrest after reportedly attempting to rape the director of the welcome center where he was staying in northern Italy.
According to reports, the Nigerian man tried to rape the director of the center in Bressanone, Italy, last Friday but was interrupted by Carabinieri police, who were responding to an alert from the center.
The asylum-seeker allegedly resisted arrest but eventually was detained and is now in prison awaiting the decision of the judges.
A hearing has been scheduled for Monday to determine the man's innocence or guilt. If found guilty, the new Security Decree will be applied, leading to an immediate assessment of the man's request for asylum and probable expulsion from the country.
Italian interior minister Matteo Salvini took the occasion to underscore the importance of the new decree that bears his name.
"Now, thanks to the Salvini Decree, expulsion is indicated for a case like this," Mr. Salvini tweeted Sunday morning.
Un "richiedente asilo" nigeriano di 19 anni, pregiudicato, è stato arrestato per aver violentato venerdí sera a Bressanone (Bolzano) la responsabile del centro che lo ospitava.
SCHIFOSO! Ora grazie al #DecretoSalvini per un caso come questo c'è l'ESPULSIONE!

— Matteo Salvini (@matteosalvinimi) November 11, 2018
On Saturday, several thousand protesters, many of them migrants, marched through the city of Rome to protest the Salvini decree, accusing the populist Italian government of "racism."
Protesters carried signs, flags, and banners, some of which called for the reception of all immigrants who land on Italian shores, while condemning the government for its "racist measures."
In videos of the event, marchers can be seen shouting invectives against Mr. Salvini.
Representatives of NGOs and social centers marched alongside the migrants, reiterating their message of "no to push-backs, expulsions, evictions."
"We march against rampant racism, the fascist threat, violence against women, homophobia, and any kind of discrimination," organizers told local media.
Follow Thomas D. Williams on Twitter Follow @tdwilliamsrome.
http://feedproxy.google.com/~r/breitbart/~3/DdcuSi_aDGQ/