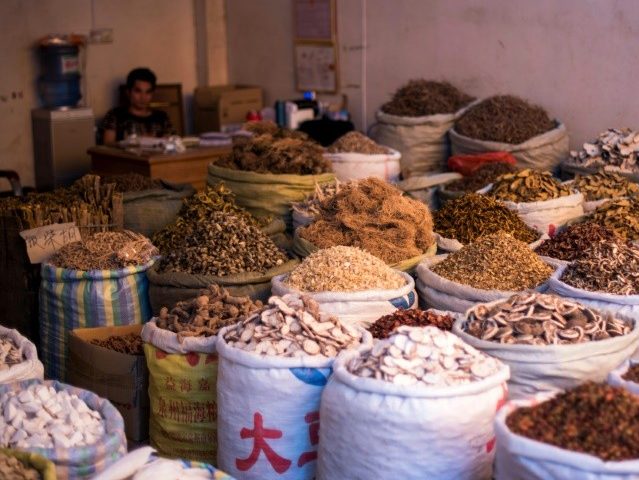 Nigeria's top intelligence agency warned that Chinese drug makers might be smuggling medicine "containing human remains from fetuses, infants, and flesh" into the country, prompting lawmakers to launch an investigation on Wednesday, the local Guardian newspaper reported.
The Guardian quoted a recent memo from the African country's National Intelligence Agency (NIA) as cautioning Nigerians:
The South Korean Customs Service on September 30, 2018, revealed that it had seized 2,751 Chinese drugs/capsules, containing human remains from fetuses, infants and flesh imported into the country by some Chinese nationals. It stressed that the making of the human remain drugs and consuming them are crimes against humanity, which can also lead to serious health challenges.
Nigeria's Vanguard newspaper learned that the NIA also learned from South Korea that the Chinese capsules also contained "18.7 billion viruses, including hepatitis B."
On Wednesday, Nigerian lawmakers adopted a measure ordering authorities to identify and arrest the persons behind the alleged gruesome trade.
Officials from the Nigerian committees on health services; women affairs and social development; information; national orientation; and ethics and values are expected to work on the investigation with the Nigeria Customs Service (NIS), the National Agency for Food and Drug Administration and Control (NAFDAC) and the NIA.
Nigerian lawmakers approved the motion to investigate, sponsored by Johnson Agbonayinma from Edo, by unanimous consent.
Agbonayinma described the allegation as a crime against humanity, "which can also lead to serious health challenges," the Cable reported.
"If immediate measures are not taken to stem the influx of these drugs and the illegal importers, it will continue to endanger the lives of citizens," he added.
The Guardian acknowledges:
This is not the first time China has been in the eye of the storm over its exports. In 2007, Panamanian Eduardo Arias discovered that toothpaste sold in his country was labeled as containing Diethylene glycol (DEG), the same ingredient that had tainted cough syrup and killed 138 Panamanians in 2006. Panamanian officials discovered the toothpaste came from China and initiated a global response.
Authorities have also accused China of making drugs from babies in the past, Vanguard noted.
"In 2011, Chinese officials launched investigations into the production of drugs made from dead fetuses," the newspaper noted on October 19. "The capsules were disguised as stamina boosters and some people believe them to be a panacea for disease."
China lacks clear standards and guidelines for drug manufacturers, Yazan Saleh, associate analyst at Decision Resources Group in Canda, told the Guardian.
"In recent years, more regulations have been put in place but the question of enforcement of these remains a challenge," he declared.
http://feedproxy.google.com/~r/breitbart/~3/pKvKqfaM-7k/