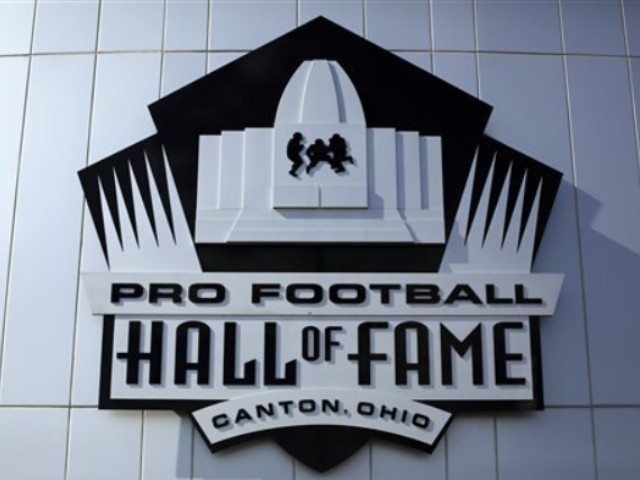 A group of Pro Football Hall of Famers is threatening a boycott of the museum and ceremonies, unless inductees receive an annual salary and health care benefits.
NFL Players Association Executive Director DeMaurice Smith and Pro Football Hall of Fame President David Baker, along with 20 other Hall of Famers, signed a letter insisting that they deserve more benefits out of being inducted into the museum.
"We believe we deserve more," the letter states. "We write to demand two things: Health insurance and an annual salary for all Hall of Famers that includes a share of league revenue."
The letter attacks NFL Commissioner Roger Goodell and slams the league as being "notorious for the hard line it takes against players."
Filed to ESPN: In a letter sent to Roger Goodell, DeMaurice Smith and David Baker, Pro Football Hall of Famers said they would not attend the annual hall of fame induction ceremony until they received health insurance and an annual salary that included a share of league revenue. pic.twitter.com/IRkJ29EKcl

— Arash Markazi (@ArashMarkazi) September 18, 2018
The Hall of Famers also say they may boycott next year's induction ceremonies if their demands are not met.
According to Pro Football Talk, the list of signatories include:
Eric Dickerson, who is spearheading the effort, as well as Marcus Allen, Mel Blount, Derrick Brooks, Jim Brown, Earl Campbell, Richard Dent, Carl Eller, Marshall Faulk, Mike Haynes, Rickey Jackson, Ronnie Lott, Curtis Martin, Joe Namath, John Randle, Jerry Rice, Deion Sanders, Bruce Smith, Jackie Smith, Lawrence Taylor and Kurt Warner. Also signing the letter is Sarah White, Reggie White's widow
Pro Football Talk also notes a bit of irony over one name on the Hall of Fame letter.
Lawrence Taylor, a former New York Giants linebacker, signed onto the boycott threat even though as a player he crossed picket lines in 1987 when fellow players were striking in hopes of gaining better retirement benefits. Yet now, by signing the Hall of Fame letter, Taylor is himself striking for better retirement benefits.
Follow Warner Todd Huston on Twitter @warnerthuston.
http://feedproxy.google.com/~r/breitbart/~3/wEnYvN1Hr0I/