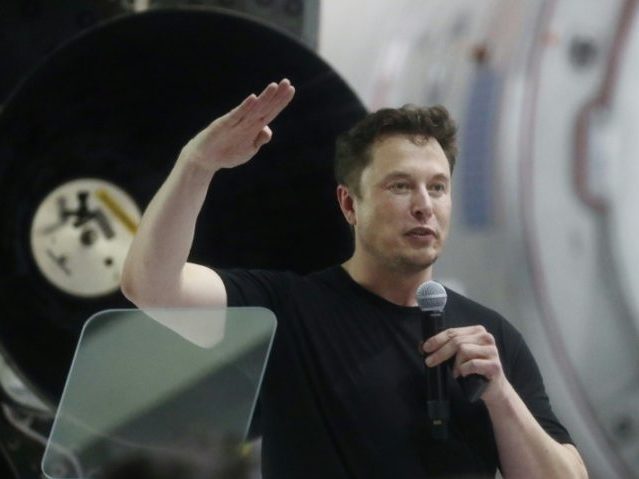 The New York Times published an article recently investigating the mystery of Tesla's car storage grounds across the country.
The article published in the New York Times titled "Unraveling a Tesla Mystery: Lots (and Lots) of Parked Cars," investigates why Tesla vehicles have been spotted stored in huge garages and fields around the country. These caches of Tesla vehicles have been spotted in California, New Jersey, Arizona, and many other states. Many of these have been discovered and photographed by groups of Tesla enthusiasts and skeptics online who wish to know more about the company's operations.

A few hundred cars have been spotted in Burbank, California, near San Francisco as many as 400 vehicles were spotted near an industrial site, and a similar number of cars were spotted in an industrial building nearby. On Thursday, approximately 100 Model 3 vehicles appeared near Bellvue, Washington. Smaller caches of vehicles have been spotted in Chicago, Dallas, Las Vegas, and Salt Lake City.
The New York Times writes:
The parked vehicles were discovered over the last two months by the amateur detectives, who in at least some cases are also investors betting that Tesla's share price will fall. Some have flown drones over the parking lots to take pictures of the cars. At least one has access to a plane and shoots high-resolution photographs from the air. They post the photos on Twitter and have taken to calling themselves the Shorty Air Force.

The sleuths — including three interviewed for this article, who asked not to be identified — say they feel Mr. Musk has not been candid about the company's situation, particularly its sales.

A Tesla spokesman, Dave Arnold, said by email that the large lots of vehicles were "logistics transit hubs" and added, "Anyone observing those lots will see a change from one day to the next." (He said Monday that the cars in Bellevue were awaiting delivery. Photos posted online on Sunday show hoods open, possibly indicating maintenance work.)
Musk recently stated that the company was in "delivery logistics hell," a problem which he attributed to the lack of trucks to transport newly purchased cars around the country. However, some aren't convinced by Musk's excuses:
"That's total nonsense," said Mark B. Spiegel, a managing partner at Stanphyl Capital, which has a large position shorting Tesla. He is a vocal critic of the company and Mr. Musk on Twitter. "A quick search would reveal plenty of car hauler capacity. Perhaps Tesla doesn't have the cash to pay for them."

The Auto Haulers Association of America is not aware of any shortage of car haulers, nor of any other automakers that are having trouble shipping new vehicles. "There's quite a few carrier companies in California," said Guy Young, the association's general manager.
The stockpile of cars is making many wonder if Tesla has as many buyers for their vehicles as previously believed:
A more worrisome problem would be if Tesla built these cars and now doesn't have customers willing to take them. Mr. Musk had long promised that the Model 3 would be available for as little as $35,000. But the least costly version available now starts at $49,000, and the price nears $60,000 if a customer wants the Autopilot driver-assistance software and other options.

The company has said that more than 400,000 customers are waiting to buy Model 3 sedans, and that each paid a $1,000 deposit. Many who put down deposits may be waiting for the more affordable base model.

Holding inventory is itself an issue for Tesla. The company has reported that it is selling almost all of the cars it is making. Each quarter, the number produced was close to the number delivered or in transit.
Read the full article in the New York Times here.
Lucas Nolan is a reporter for Breitbart News covering issues of free speech and online censorship. Follow him on Twitter @LucasNolan or email him at lnolan@breitbart.com
http://feedproxy.google.com/~r/breitbart/~3/zZXoVvhxczo/