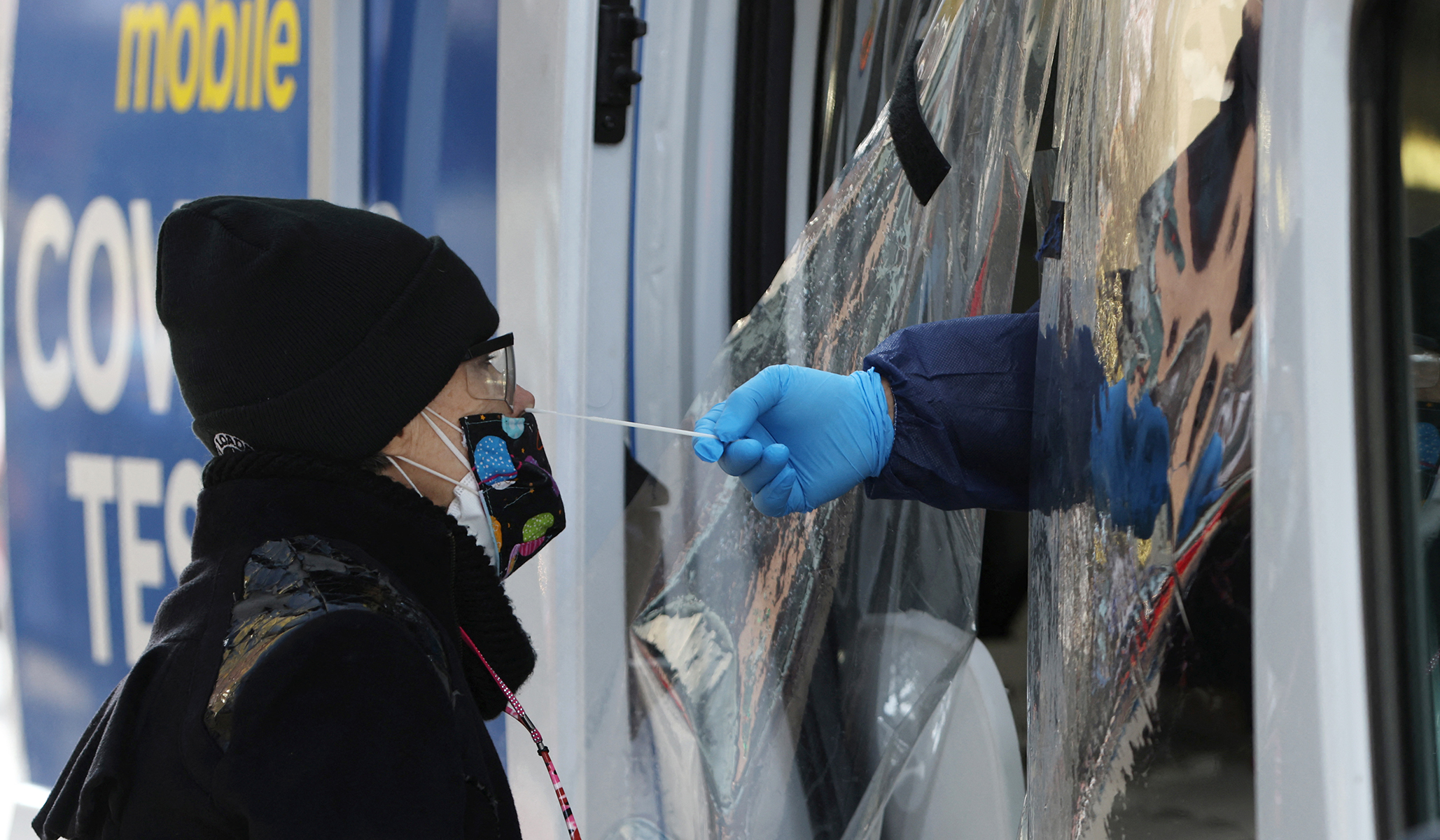 The about-face on masking policies, from Democrats in the Virginia state senate to New York governor Kathy Hochul to Massachusetts GOP govenor Charlie Baker to California governor Gavin Newsom, is sudden and swift. You can be forgiven for being cynical and suspecting some sort of new dire internal polling numbers or focus group reactions spurred Democratic lawmakers into changing their minds.
But there is that also the simple fact that the Omicron wave is well into the down slope now. On the New York Times chart, the seven-day average of daily new cases nationwide peaked at 806,000 on January 14. Yesterday, the U.S. seven-day average was down to 240,000, with just 194,000 new cases reported yesterday.
The northeastern states that were just getting slammed shortly after New Year's are close to their pre-Omicron levels. New York state's seven-day average of daily new cases peaked at around 74,000 on January 9; yesterday that same average was down to 6,817. Massachusetts' seven-day average of daily new cases peaked at 24,723 on January 11; yesterday it was down to 3,573. Washington D.C. averaged more than 2,000 new cases per day from late December to the second week of January; now the average is down to 187.
The northeast is probably about a week ahead of other parts of the country. On January 18, South Carolina's seven-day average hit 17,567; now the average is down to 4,950. Florida's seven-day average peaked at 65,551 on January 12; now it's down to 20, 267. California's seven-day average peaked at 119,536 on January 12, and now it's down to 36,550.
So yes, Democratic governors may be scrambling to save their political bacon. Their campaign consultants may be pankicking, and they may be belatedly recognizing that their edicts– ones that they often fail to follow themselves! — have alienated and even enraged large swaths of the electorate.
But there's also that minor factor that relaxing masking policies and other Covid-19 restrictions makes absolute sense when a wave passes! About 30 million Americans have had Covid-19 since Thanksgiving – that's natural immunity on top of whatever vaccinations and booster protection they have. If you're not willing to rescind a mask mandate at the end of a wave like this, then you're never willing to rescind a mask mandate.
https://www.nationalreview.com/corner/new-covid-19-cases-dropping-fast-down-70-percent-from-january-peak/