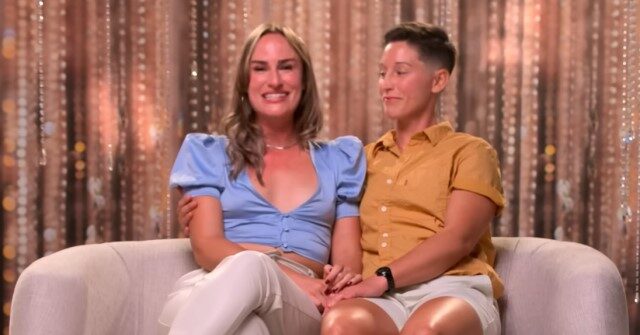 Netflix has limited the new season of its reality dating series, The Ultimatum, to all LGBTQIA2S+ contestants.
The show features several couples, each of which has one person who has decided to give their significant other an "ultimatum," demanding they either get married or the relationship ends.
"You're all here because someone in your relationship has issued an ultimatum," show host JoAnna Garcia Swisher says in the trailer. "Each of you are compatible with multiple people here."
Watch Below:
"Either I leave here engaged — or we're done," contestants can be heard saying in the teaser for the show's new edition, titled, The Ultimatum: Queer Love.
A synopsis of the show explains that "One partner is ready for marriage, the other may have doubts. An ultimatum is issued. And in just over eight weeks, each couple will either get married, or get out, after they each choose new potential partners in a life-changing opportunity to get a glimpse of two different futures."
"We, along with Netflix, sort of made a decision to create a new franchise where there's 'Ultimatum: Marry or Move On' and there's 'Ultimatum: Queer Love,' and felt like it made sense to differentiate the two," executive producer and Kinetic Content CEO Chris Coelen told Variety.
"There are slight nuances to each of the shows," Coelen added. "The shows are very similar in their DNA, but you know, having a different host or for the different versions made sense to us as we as we talked about going into it."
The Ultimatum: Queer Love premieres on Netflix on May 24.
In recent years, LGBTQ characters have hit a record high on television, and there is virtually no piece of entertainment in which viewers can avoid seeing same-sex relationships or some type of "non-binary," transgender, or "they/them" propaganda.
You can follow Alana Mastrangelo on Facebook and Twitter at @ARmastrangelo, and on Instagram.
https://www.breitbart.com/entertainment/2023/04/23/netflix-dedicates-a-season-of-dating-show-the-ultimatum-to-all-lgbtqia2s-contestants/