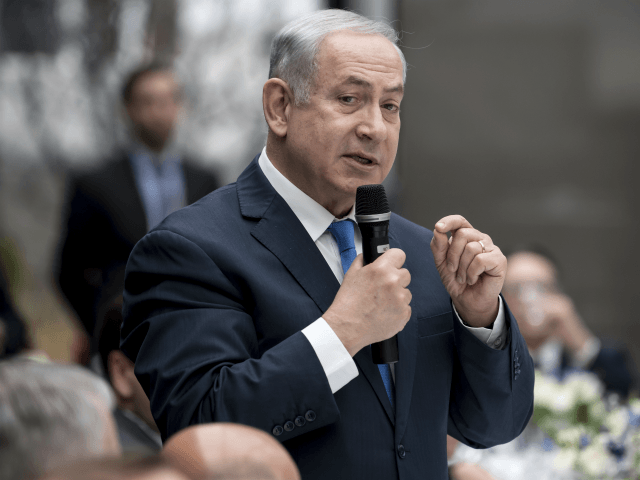 The Jerusalem Post reports: Prime Minister Benjamin Netanyahu and Defense Minister Avigdor Liberman stepped up their threats and warned Hamas on Sunday of a "fearsome blow" if quiet did not return to the Gaza border, but the security cabinet met without publicly issuing any new directives regarding Gaza.
If Hamas does not stop its violent attacks against Israel, then Israel will stop them through forceful actions, Netanyahu warned at Sunday's cabinet meeting. Commenting on the increase in violence along the border fence with Gaza, Netanyahu said, "Hamas has apparently not internalized the message: if they don't stop the violent attacks against us, they will be stopped in a different way and it will be painful, very painful."
Israel is "very close to a different type of action, action that will include very forceful blows," Netanyahu said. He said that if Hamas were smart, "they would stop the fire and the violent riots – now."
Read more here.
http://feedproxy.google.com/~r/breitbart/~3/qi_H6LGDu24/