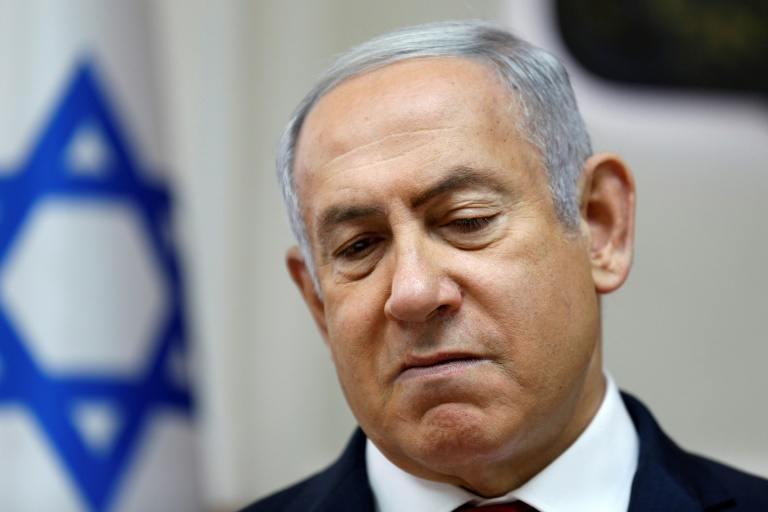 The Times of Israel reports: Prime Minister Benjamin Netanyahu hit back hard Sunday evening against Israel Police's bombshell recommendation earlier in the day that he be indicted for taking bribes in the Bezeq-Walla corruption probe, known as Case 4000.
"The witch-hunt against us continues," Netanyahu told a crowd of Likud supporters at the party's official Hanukkah lighting ceremony at the Kfar Maccabiah Hotel in Tel Aviv. The investigation, he claimed, was biased and "skewed from the start… A year ago, before even opening the investigations," he charged of the police, "they decided what the outcome would be and leaked their conclusions."
Investigators said earlier Sunday they believed there was enough evidence to bring Netanyahu to trial on charges of accepting bribes, fraud and breach of trust and fraudulently accepting benefits. It is the third case in which police have recommended bribery charges against the prime minister. They also recommended that his wife, Sara, stand trial in the case.
Read the full story.
http://feedproxy.google.com/~r/breitbart/~3/fa-DjsDSy4I/