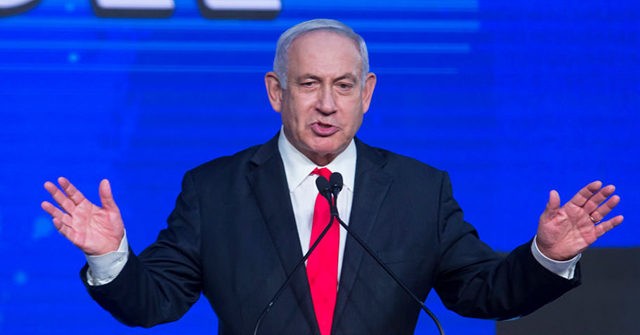 Israeli Prime Minister Benjamin Netanyahu canceled a speech to the Jewish Federations of North America this week in Israel after threats of protests from an organization that has historically tried to stay politically neutral.
The change brings more drama to a week that will feature Israel's annual Memorial Day to its war dead on Tuesday, which will be followed the following day by the 75ht anniversary of Israel's independence.
The Federations are umbrella bodies that collect and distribute charity to worthy causes in the Jewish community and beyond. Earlier this year, the Federations took the extraordinary step of writing an open letter criticizing Netanyahu's proposed judicial reforms — a rare foray into internal Israeli politics that comes despite the fact that many of the proposed reforms mirror aspects of the U.S. and Canadian judicial systems today.
The Times of Israel reported:
Prime Minister Benjamin Netanyahu on Sunday canceled his scheduled evening appearance at a convention organized by the Jewish Federations of North America, amid plans by protesters against his government's judicial overhaul to disrupt his arrival and speech at the event.

The Prime Minister's Office said "scheduling considerations and preparations for Memorial Day and Independence Day ceremonies" prompted the cancelation, and not the planned protests.
The proposed judicial reforms are said to have strained relations between Israel and Jews in the Diaspora, though that is also because many Jewish institutions in the Diaspora lean politically to the left and do not necessarily reflect the opinions of Jews, and observant Jews in particular.
A conservative Jewish group recently criticized Israeli opposition leader Yair Lapid for telling U.S. Jews to oppose the Israeli government.
Negotiations on the judicial reforms have continued under the auspices of Israel's ceremonial president, Isaac Herzog, who praised Netanyahu this weekend and said he believes the prime minister wants a compromise.
Joel B. Pollak is Senior Editor-at-Large at Breitbart News and the host of Breitbart News Sunday on Sirius XM Patriot on Sunday evenings from 7 p.m. to 10 p.m. ET (4 p.m. to 7 p.m. PT). He is the author of the new biography, Rhoda: 'Comrade Kadalie, You Are Out of Order'. He is also the author of the recent e-book, Neither Free nor Fair: The 2020 U.S. Presidential Election. He is a winner of the 2018 Robert Novak Journalism Alumni Fellowship. Follow him on Twitter at @joelpollak.
https://www.breitbart.com/middle-east/2023/04/23/netanyahu-cancels-speech-to-american-jewish-leaders-after-criticism/