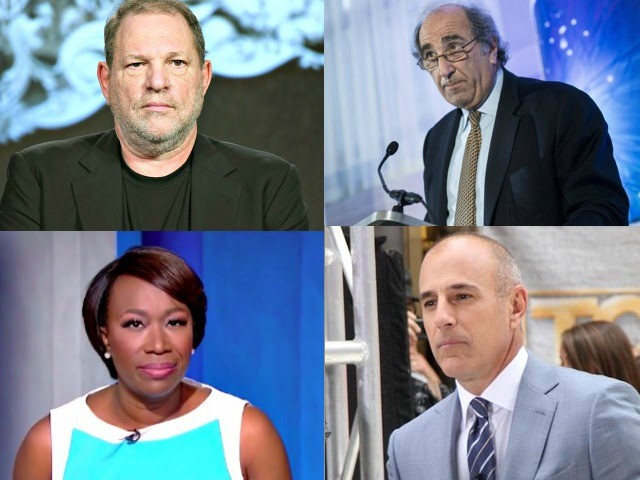 NBC has been dealt another blow of bad news–ratings for this year's NBC Nightly News have fallen to an all time low.
The Wrap reports that NBC Nightly News just had it's "lowest-rated September-to-September year ever."
The report continues, stating that the Lester Holt-hosted show "delivered its lowest-rated year ever in both total viewers and the all-important adults 25-54 demographic, according to available numbers dating back to Nielsen electronic data began in 1991."
This is just the latest bit of bad news for NBC. The company has been rocked by reports detailing how the company covered up sexual assault allegations made against Harvey Weinstein, preventing their reporter, Ronan Farrow, from publishing a story about Weinstein's alleged history of sexual harassment and assault.
Farrow later took the article to The New Yorker, kicking off several more high-profile allegations against Weinstein, eventually leading to his arrest this May.
Andy Lack was also accused of ignoring sexual harassment allegations while he worked at Sony BMG.
According to The Daily Beast:
Lack was chairman and CEO of Sony BMG Music Entertainment in 2004, when, according to former high-level Sony executives, the company discovered that a music executive named Charlie Walk had sent "sexual" messages via company email to female employees, including "graphic" pornography.

Soon after finding the messages, executives said, they repeatedly implored Lack to address Walk's sexual harassment. Each time, Lack declined to act.
NBC has had it's fair share of other scandals as well recently.
MSNBC host Joy Reid was found to have written a number of homophobic and anti-Semitic remarks, as well as spread 9/11 conspiracies, on her old blog. Reid bizarrely claimed that her blog was hacked, a claim for which there is no proof at all.
Then, there was the scandal over NBC News' golden boy Matt Lauer, who was ousted from the company after being hit with sexual misconduct allegations. MSNBC host Chris Matthews' shady past was also uncovered last December. And this May, Tom Brokaw was also accused of sexual harassment.
Meanwhile, Megyn Kelly's Today show has consistently failed to bring ratings success.
These issues, and more, are why Andy Lack might be on his way out at NBC News.
http://feedproxy.google.com/~r/breitbart/~3/8hZqz18lDog/