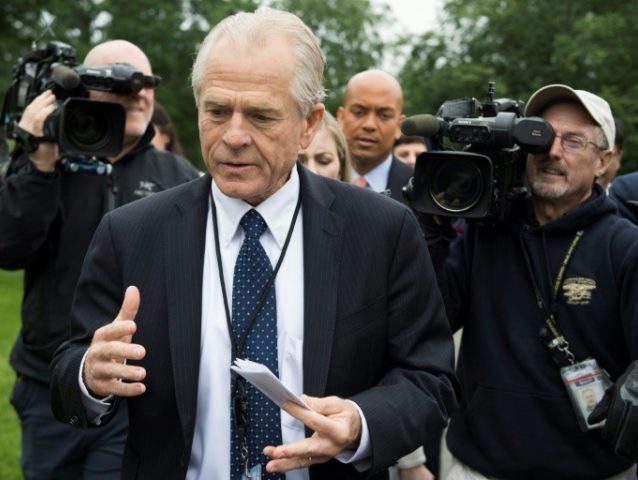 Peter Navarro will be traveling to the Group of 20 summit in Buenos Aires and attending a meeting between President Donald Trump and Chinese dictator Xi Jinping this week.
It had been reported earlier this month that Navarro might be excluded from the meeting. Navarro, the White House's chief trade advisor, is one of the Trump administration's fiercest critics of China.
The news was first reported by the South China Morning Post. A White House source has confirmed it to Breitbart News.
Navarro's attendance at the meeting raises hopes that President Trump will not let China off the hook for its abusive and illegal trade practices.
The two countries are still in the process of finalizing the list of advisors who will take part in the meeting, the South China Morning Post said.
http://feedproxy.google.com/~r/breitbart/~3/nOdwDgTBDL4/