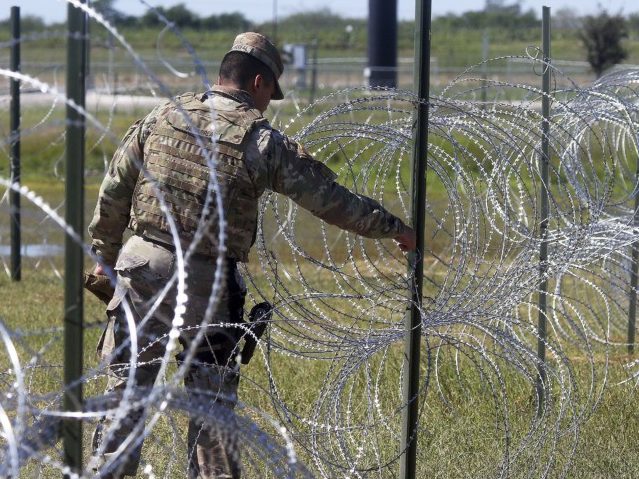 Private First Class Edward Jair Acosta-Avila was arrested this month, charged with human trafficking.
U.S. Customs and Border Protection officials arrested Acosta-Avila on the side of a San Diego road, just two miles from the U.S.-Mexico border. Four other individuals in his vehicle were arrested with him: One legal U.S. citizen, and three illegal Mexican immigrants hidden under a blanket in his back seat.
Acosta-Avila attempted to claim that he and his accomplice were going to split a mere $400 dollars between them for ferrying the individuals into the country, but the migrants themselves told a very different story. According to them, they had been asked to pay the guardsman $6,000-$7,000 each for their passage.
Acosta-Avila and his partner were charged in federal court with human trafficking, and ironically, the Mexican citizens they were attempting to secret into the country will serve as witnesses in the case against them. According to a report from the Army Times, the guardsman was not part of the 7,000 troops sent to the border by President Trump in order to intercept the migrant caravan.
http://feedproxy.google.com/~r/breitbart/~3/TSlNfUrXMzk/