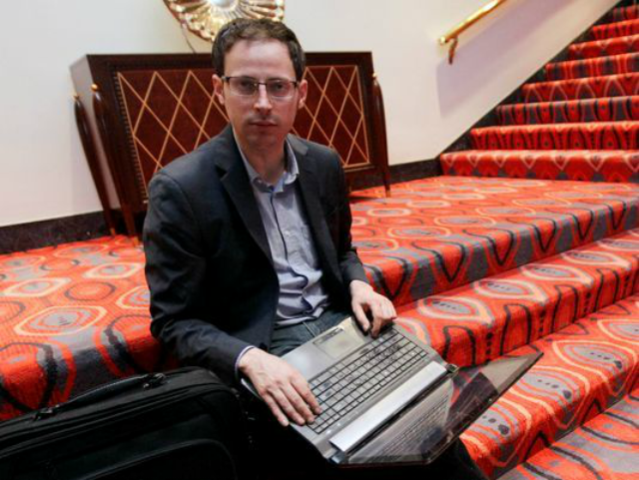 Data analysis pioneer and political prognosticator Nate Silver predicts that Republicans only have a slim chance of maintaining their majority in the House of Representatives when the votes are counted in two weeks.
Various models at fivethirtyeight.com predict the GOP has a 1 in 7, 1 in 6, or 1 in 5 chance of keeping the House. His prediction seems to justify Nancy Pelosi's recent boast that the election will either be a "wave" or a "tsunami" for the left.
Moreover, Silver seems to think that Democrats will hit crucial targets en route to a congressional majority. In California, for example, he believes Nancy Pelosi's party will win at least five of the seven Republican-held seats Democrats have been targeting in districts that Hillary Clinton won in 2016. (The exceptions are Rep. David Valadao's 21st district; and also Rep. Dana Rohrabacher's 48th district, if polls are the primary consideration.)
However, Republicans outvoted Democrats in six of those seven districts in the primary, and seem to be surging.
A closer analysis of Silver's estimates suggests the race for control of the House may be even closer. Breitbart News has identified 20 key congressional races, of which Republicans must win 12. In Silver's model, with all toss-ups allocated, Republicans are projected to win at least seven and as many as 11 — close to the winning margin. Small variations in just a few districts could change the outcome of the national race, giving the GOP a fighting chance.
Critics point out that Silver only estimated that Donald Trump had a 28.6% chance of winning the presidency on Election Day in 2016. That, and the widespread surprise that greeted the result, has convinced some conservatives not to trust polls at all, perhaps — some worry — lulling them into a sense of complacency. But as Silver has noted in his defense, a low probability does not mean an outcome is impossible, and polling errors can distort models.
Joel B. Pollak is Senior Editor-at-Large at Breitbart News. He is a winner of the 2018 Robert Novak Journalism Alumni Fellowship. He is also the co-author of How Trump Won: The Inside Story of a Revolution, which is available from Regnery. Follow him on Twitter at @joelpollak.
http://feedproxy.google.com/~r/breitbart/~3/ubRFgizpcWU/