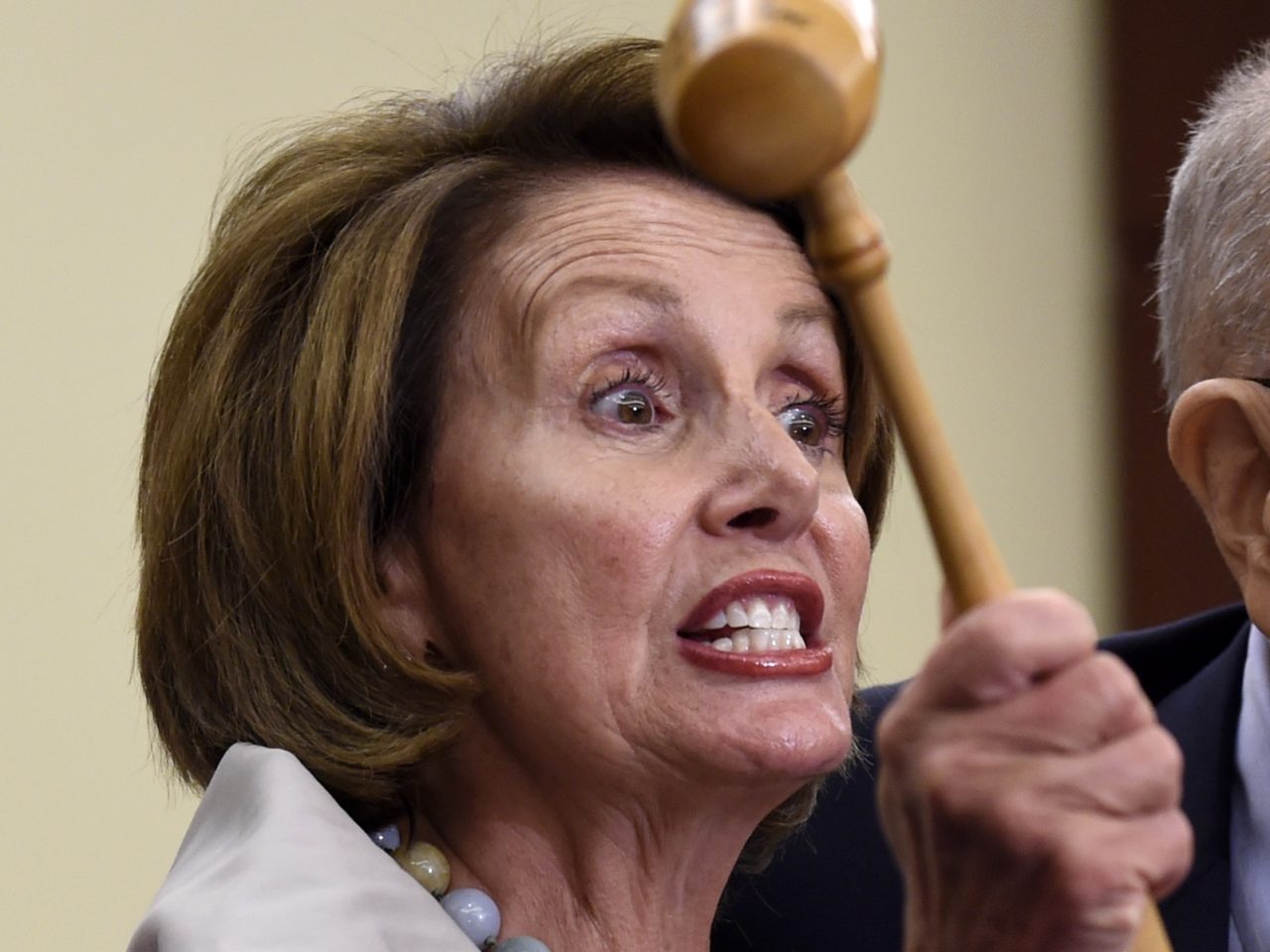 House Minority Leader Nancy Pelosi (D-CA) told the San Francisco Chronicle editorial board Wednesday afternoon that newly-installed Supreme Court Justice Brett Kavanaugh "no longer belongs there (on the Court) than a fly on the moon."
Chronicle editor-in-chief Audrey Cooper live-tweeted Pelosi's pre-election meeting with the editorial board, noting that Pelosi pushed back against suggestions that she would impeach Justice Kavanaugh if Democrats won the House in November:
.@nancypelosi says she would not push to impeach Justice Kavanaugh if the Democrats take control of the House.

"People just care about how we are going to make their lives better."

— Audrey Cooper (@audreycoopersf) October 10, 2018
Other Pelosi quip on Justice Kavanaugh: "He no longer belongs there (on the SC) than a fly on the moon."

— Audrey Cooper (@audreycoopersf) October 10, 2018
The idea of impeaching Kavanaugh has been floating around Democratic Party circles for several days, even before Kavanaugh was confirmed last week. Rep. Jerrold Nadler (D-NY), who would chair the House Judiciary Committee if Democrats take control, said that he would re-open investigations into alleged sexual misconduct by Kavanaugh.
Last month, after confirmation hearings in the Senate had concluded, Kavanaugh was suddenly accused of sexual misconduct more than three decades before, when he was in high school and university. He denied the claims vigorously, and no corrobroating evidence was ever produced to support the allegations. Outrage over the way Democrats pursued the claims against Kavanaugh has been cited in several recent polls as boosting Republican enthusiasm to turn out in the election.
Pelosi has indicated that she intends to run for Speaker of the House if Democrats win. She held the position from 2007 to 2011, and clung to power in her caucus after leading her party to historic defeat in 2010.
Joel B. Pollak is Senior Editor-at-Large at Breitbart News. He is a winner of the 2018 Robert Novak Journalism Alumni Fellowship. He is also the co-author of How Trump Won: The Inside Story of a Revolution, which is available from Regnery. Follow him on Twitter at @joelpollak.
http://feedproxy.google.com/~r/breitbart/~3/4-YSQU6rSbM/