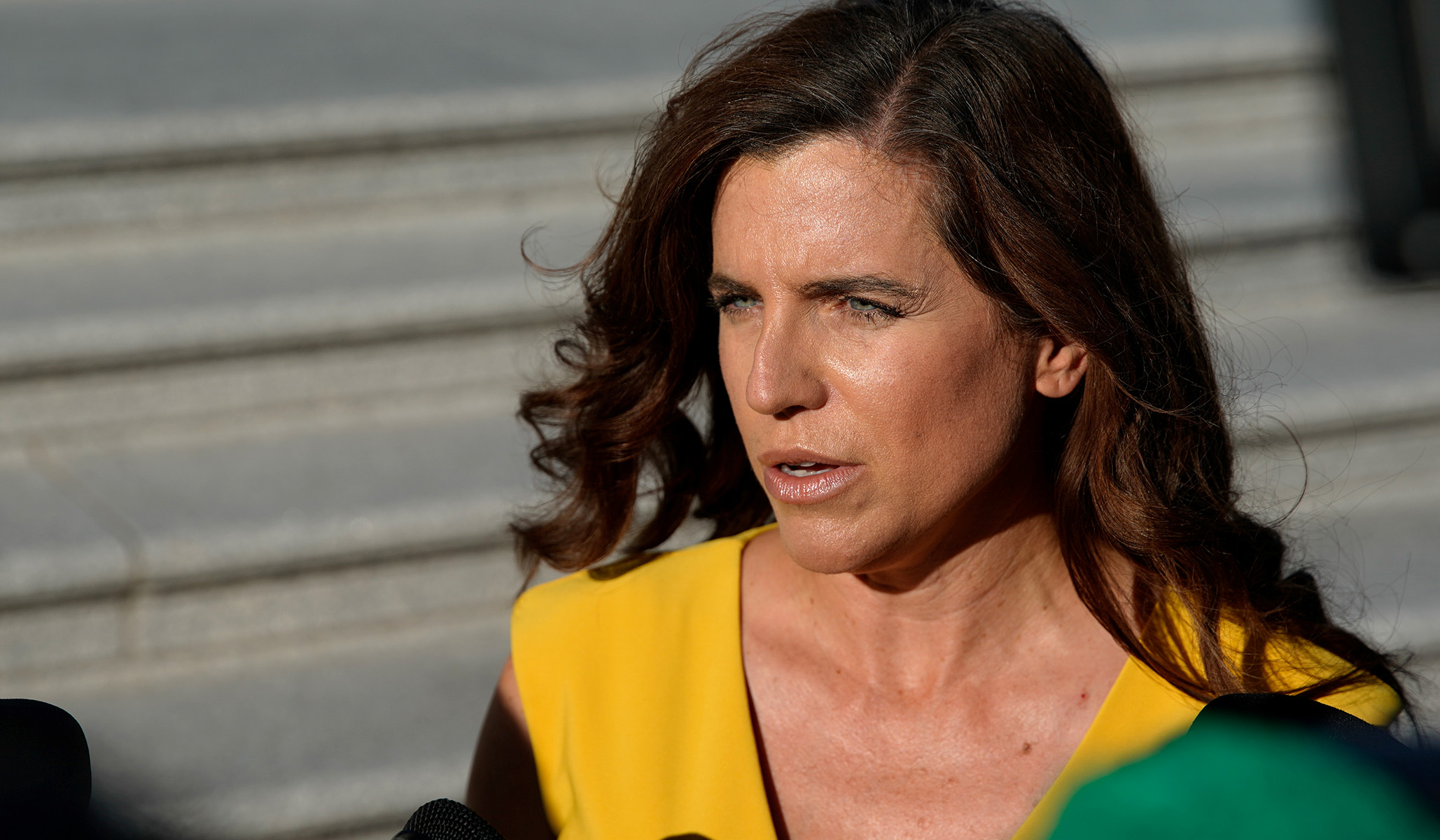 Congresswoman Nancy Mace, a Republican from South Carolina, is facing a primary challenge from Katie Arrington, a formerly unsuccessful candidate for the seat Mace now holds. Arrington previously challenged and defeated Congressman Mark Sanford in a primary back in 2018, arguing that Sanford was insufficiently conservative/supportive of President Donald Trump. Arrington is also reviving this tactic in her challenge to Mace.
In an ad heralding the official launch of her campaign, Arrington professes to have "one mission," which is serving her constituents "by advancing President Trump's America First agenda," and accuses Mace of having "sold out" Trump.
It's official: I'm running for South Carolina's 1st Congressional District to prioritize the needs of the Lowcountry. Watch our announcement video & join the team today at https://t.co/X2Mv6hiZMB!
👇🏻👇🏻👇🏻 pic.twitter.com/A0kmvUveh9

— Katie Arrington (@karringtonsc) February 8, 2022
Responding to this new threat to her political career, Mace released a video of her standing in front of Trump Tower in New York City, beginning her missive with, "I'm Congresswoman Nancy Mace and I'm standing in front of Trump Tower this morning," before going on to boast about her past support of Trump.
In the immediate aftermath of Trump's loss in 2020 and subsequent efforts to overturn the election, Mace had been sharply critical of Trump. On January 7, 2021, she declared that "his entire legacy was wiped out yesterday."
Since then, she's plainly backtracked from that overstatement, which makes sense politically — I have some sensitivity to the electoral needs of Republicans navigating these treacherous waters — and on the merits. Trump's successes in conservative governance remain worthy of praise.
But I don't think that necessitates accepting Arrington's premise that the interests of Donald Trump at Mar-a-Lago align perfectly with those of your average constituent of South Carolina's first congressional district. Or that one's level of support for Trump is directly proportional to how conservative one is.
I don't have a dog in the Mace–Arrington race — at first glance I suspect I'm closer to Arrington on some issues and Mace on others — but if the Republican Party is going to move on from Donald Trump, as Nancy Mace so obviously wishes it would, candidates like her need not spend all their time bashing him. They should, however, be quick to reject Arrington's false premise, and forthrightly make the case for their own worldviews and strengths of character, rather than livestreaming their own hostage videos.
Polling shows the GOP to be less and less Trump's vassal, but if that trend is to accelerate rather than give ground as 2024 approaches, those in positions of prominence will need to push back on this silly heuristic. Otherwise, why shouldn't voters accept it, too?
https://www.nationalreview.com/corner/nancy-mace-should-stop-accepting-the-premise/