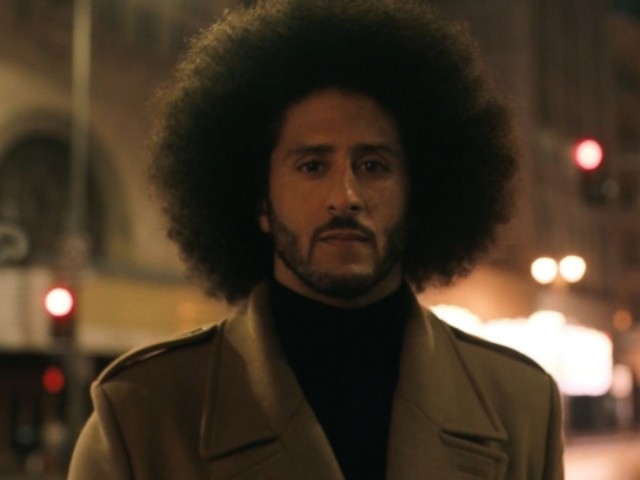 The group which manages and oversees the public worker pension fund for the State of New Jersey, is responding to a request from a constituent representing police and fire personnel to review their investments with Nike.
The request comes in light of the athletic apparel giant's decision to make Colin Kaepernick the face of their new ad campaign.
According to NJ.com:
Marty Barrett, a representative of retired police officers and firefighters, asked the council to consider divesting from its Nike holdings because of the ad.

…

Barrett said Thursday that Kaepernick's protest disrespects members of the military and first responders who were killed on 9/11.

Nike "made one of the worst business decisions of all time" in making Kaepernick the face of its ad campaign, Barrett said.

The State Investment Council voted unanimously to review its holdings, which a spokeswoman for the Treasury Department said include 311,500 equity shares valued at $26 million and 20 million principal valued at $18 million.
New Jersey PBA President Patrick Colligan told NJ.com, that he's reluctant to "involve politics in pension investments."
Colligan said, "I have been adamant, even when the governor chose to become more socially conscious with some of the investments, that I'm not sure we should be in the social justice business when we're investing in pensions, with the vast deficiencies and unfunded liabilities that we have in all the systems."
Other law enforcement organizations have also taken issue with Nike's decision to use Kaepernick — who began the NFL anthem protest movement in the preseason of 2016 — as the face of their ad campaign.
Earlier this month, the Mississippi State Police announced that they would no longer do business with the sportswear giant.
Follow Dylan Gwinn on Twitter @themightygwinn
http://feedproxy.google.com/~r/breitbart/~3/5cErQXoCI0w/