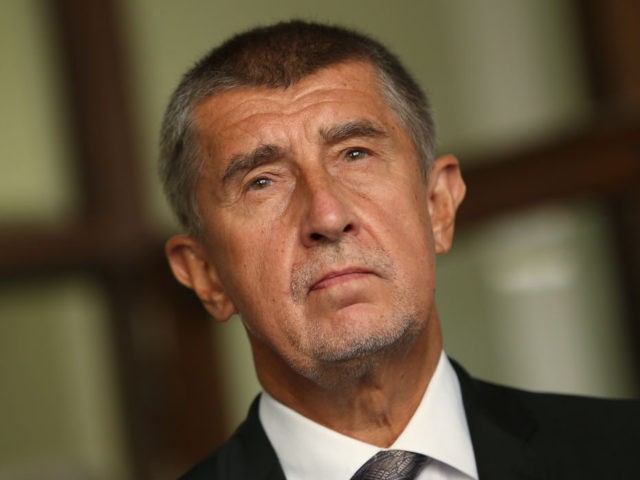 Andrej Babiš has refused to bow to pressure demanding the Czech Republic resettle "war orphans" living in Greek camps, insisting that his responsibility as Prime Minister was to Czech orphans.
In an interview with Právo on Saturday, the Slovak-born businessman restated his position that the nation would not accept a single so-called refugee, nor 50 Syrian orphans as demanded by opposition politicians and MEPs, who spent last week campaigning to bring unaccompanied minors over from Greece to the Czech Republic.
"Since 2015 we have sent 2.5 billion koruna (87 million GBP) in development aid to countries helping refugees, sent physicians and experts to Syria and have treated 2,500 patients in Czech hospitals including a number of Syrian children since the migrant crisis," he said.
"Why should we accept them? We also have orphans in the Czech Republic who we must be preparing for life," he told the daily newspaper, stating "I went into politics mainly to look after Czech citizens. Why should we be caring for Syrian orphans?"
He continued: "And while we are on the topic of orphans, why does no one mention the war in Ukraine? Are there not orphans there? So why should we care only about Syrians?"
Babiš added that he hopes to have proposals for tighter controls on legal immigration presented by Christmas, reporting that the government is preparing a "comprehensive" crackdown on people smuggling and sham marriages, and will make it easier to deport criminal migrants.
Czech Prime Minister: 'Illegal Immigration Is a Threat to European Civilisation' https://t.co/9FwHILMNDD

— Breitbart London (@BreitbartLondon) September 3, 2018
Commenting on the Article 7 vote in European Parliament last week, the Czech leader distanced himself from two MEPs from his party, the populist ANO movement, who voted for Hungary's censure.
"I do not share their opinion and I certainly would not have cast my vote in that way. I consider it all to be an attack on the superbly-functioning Visegrád bloc which defeated refugee quotas, which fights immigration and criticises the new EU budget proposals," he said.
If there is truly a threat to democracy in Hungary or Poland, as globalists allege, then this should be "revealed by the Hungarians or the Poles themselves rather than by MEPs or civil servants in Brussels", he added.
MEP Michaela Šojdrová, who launched the campaign after touring camps filled with illegal immigrants in Greece earlier in the year, has vowed to continue her fight to import Syrians to the Czech Republic, saying she wants to speak to the wives of Babiš and President Miloš Zeman on the issue, because women are more understanding.
On Sunday, she said in a statement: "If we only answer, 'No, we will not accept a single refugee,' in response to every request for assistance in dealing with the refugee crisis, we will be the laughing stock of Europe and the entire world."
Time to 'Czech out' of the EU? https://t.co/d9Y9bSgrIW

— Breitbart London (@BreitbartLondon) January 29, 2018
http://feedproxy.google.com/~r/breitbart/~3/m4LZqRJrX2k/