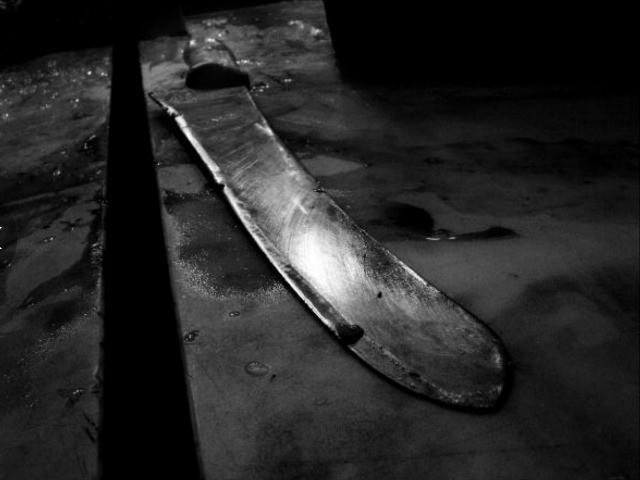 A Virginia judge sentenced an MS-13 member to 30 years behind bars on Wednesday for using a machete to hack away at a man until his death in 2017.
Albemarle County Circuit Court Judge Humes Franklin Jr. ordered Walter Antonio Argueta Amaya, a 21-year-old Salvadorean national, to serve two 15-year prison sentences consecutively— 15 years for first-degree murder and additional 15 years for murder by lynching— for a total of 30 years behind bars, the Daily Progress reported.
Amaya also received two suspended sentences— one ten-year sentence for abduction and one five-year sentence for criminal gang participation.
The Salvadorean national, who is also in the U.S. illegally, will also be likely to be deported to El Salvador after completing his prison sentence. Amaya could also be required to serve out the other 65 years of his sentence if officials catch him illegally re-entering the U.S. again.
Amaya is one of four members of the Salvadorean gang who pleaded guilty to murdering Marvin Joel Rivera Guevara, 24, after authorities found Guevara's butchered body in a creek in the Woolen Mills neighborhood of Charlottesville, Virginia, on July 4, 2017.
Several other MS-13 members accused of heinous crimes against American citizens have been busted over the past few weeks.
Authorities busted six MS-13 gang members for butchering a Massachusetts teenager with a knife, charging them with racketeering on November 28 in connection with the teen's death.
The day before the MS-13 bust in Massachusetts, Border Patrol agents arrested an MS-13 gang member in Arizona for illegally crossing the U.S. border. When agents questioned the man, the gang member claimed he was traveling with the migrant caravan through Mexico.
Breitbart News has done extensive reporting on the brutal crimes of MS-13 members, especially those who illegally enter the U.S.
Rio Grande Valley Sector Chief Patrol Agent Manuel Padilla told Breitbart News's Border/Cartel Chronicles Editor-in-Chief Brandon Darby in October that apprehension of MS-13 gang members increased by 244 percent over the first ten months of FY2018.
http://feedproxy.google.com/~r/breitbart/~3/O4RAkgGj1is/