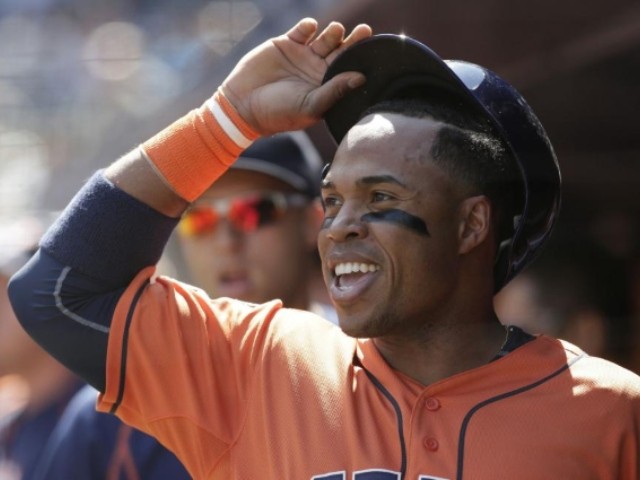 Dec. 7 (UPI) — Major League Baseball infielders Luis Valbuena and Jose Castillo died in a car crash in Venezuela.
The accident occurred on Thursday, according to their Cardenales de Lara team in the Venezuelan Winter League.
Venezuelan police said the players' vehicle overturned after hitting a rock while they were traveling to Barquisimeto following a game in Caracas. Two other passengers survived the crash.
Valbuena hit .199 with nine home runs and 33 RBIs in 96 games last season for the Los Angeles Angels. The 33-year-old was released in August. He had a career .226 batting average with 114 home runs and 367 RBIs during his MLB tenure. He also suited up for the Seattle Mariners, Cleveland Indians, Chicago Cubs and Houston Astros.
"We are deeply saddened to hear of the passing of former Angel Luis Valbuena and former MLB infielder José Castillo," the Angels tweeted. "Our thoughts and prayers are with their loved ones during this time of grief."
Castillo, 37, hasn't appeared in the Major Leagues since 2008. He hit .254 with 39 home runs and 218 RBIs, playing for the Astros, Pittsburgh Pirates and San Francisco Giants.
"The Astros family lost two young men yesterday, entirely too soon," the Astros said in a statement. "During his two seasons in Houston, Luis was an extremely popular player with his teammates and the Astros staff. He was a productive player on the field and played a key role in the Astros run to the postseason in 2015. Off the field, he was a warm and friendly presence to all who interacted with him. Jose's time with the Astros was brief, but he also had a positive impact on those around him. Our thoughts and prayers are with their families and friends."
http://feedproxy.google.com/~r/breitbart/~3/hP3118smiDo/