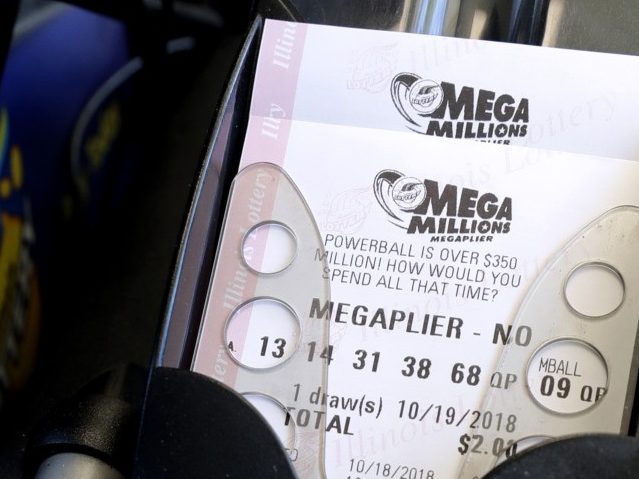 When 126 Neonatal Intensive Care Unit (NICU) nurses won $10,000 on a ticket from their lottery pool, they decided to donate it to two coworkers in need.
Mercy Children's Hospital St. Louis NICU nurses pooled money to buy lottery tickets for the office, intended to split it evenly amongst themselves if any of the tickets hit the jackpot. Unfortunately, they were just one number away from the $1.6 billion prize.
"We never thought in a million years we would win anything at all and then we came one number away from winning $1.6 billion," NICU nurse Stephanie Brinkman told KMOV4. "The majority said, 'let's give it to our co-workers, our family, the ones that are in biggest need' so that's what we decided to do."
After taxes, the remaining $7,200 would have won them each an underwhelming $56. Instead, the staff banded together to help others with their good fortune.
Nurse Gretchen Post was the first of the two recipients, having just lost her 17-year-old son Jack to suicide on October 23 — the night of the Mega Millions drawing. "It's actually going to pay for Jack's funeral which I'm very grateful for," Post said.
Neonatalogist Casey Orellana received the other half of the money. Orellana's husband Phil was diagnosed with sarcoma cancer earlier this year. "Since July, I have not been able to work. I have been getting various other treatments for wound care and at the same time, I had also found out the cancer had spread to my lungs," Phil said.
To care for their two children, Casey was forced to cut her work hours in half, adding to their financial struggles in a dark time for their family. "When I got that phone call [about the lottery winnings], it was a day I was wondering how we were going to pay for certain medications and it just touches your heart," Casey said.
http://feedproxy.google.com/~r/breitbart/~3/rLQ7jZ0mlG8/