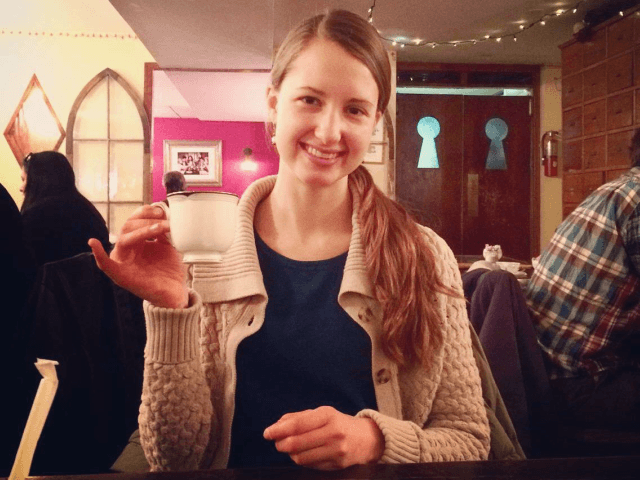 Police are investigating after authorities found a St. Louis ballerina dead in the waters of a rural Missouri lake, state highway patrol officials announced Thursday.
Authorities discovered the body of Raffaella Maria Stroik, 23, in the waters of Mark Twain Lake on Wednesday more than 100 miles away from St. Louis, and found her unattended vehicle not too far away from the lake.
Officials say a search party of more than 100 law enforcement personnel, family members, and volunteers searched throughout Mark Twain State Park to find her when one member of the search party, a private plane pilot, discovered Stroik's body in the water.
Missouri Highway Patrol Sgt. Eric Brown said there is an ongoing investigation into Stroik's death, but investigators do not suspect there was foul play involved.
Officials say medical examiners plan to perform an autopsy Thursday.
Authorities began investigating when a state trooper discovered Stroik's unattended vehicle in the state park's boat ramp lot on Monday.
When a state trooper found her unattended vehicle had not moved from the parking spot the next morning, authorities determined she went missing.
Stroik was last seen at Whole Foods Market Monday in a St. Louis suburb called Town and Country.
Highway patrol investigators say they have not been able to determine why Stroik traveled to the state park.
Stroik joined the St. Louis Ballet as a dancer in 2017, starring in several productions, including "The Nutcracker" and "Cinderella." She also taught ballet at a dance academy in Illinois.
"We mourn the death of our friend and colleague Raffaella Maria Stroik. She was a wonderful dancer and a beautiful person," Gen Horiuchi, executive and artistic director of the Saint Louis Ballet,
said
in a statement. "We extend our condolences to her family."
http://feedproxy.google.com/~r/breitbart/~3/YTpvWiZzqZM/