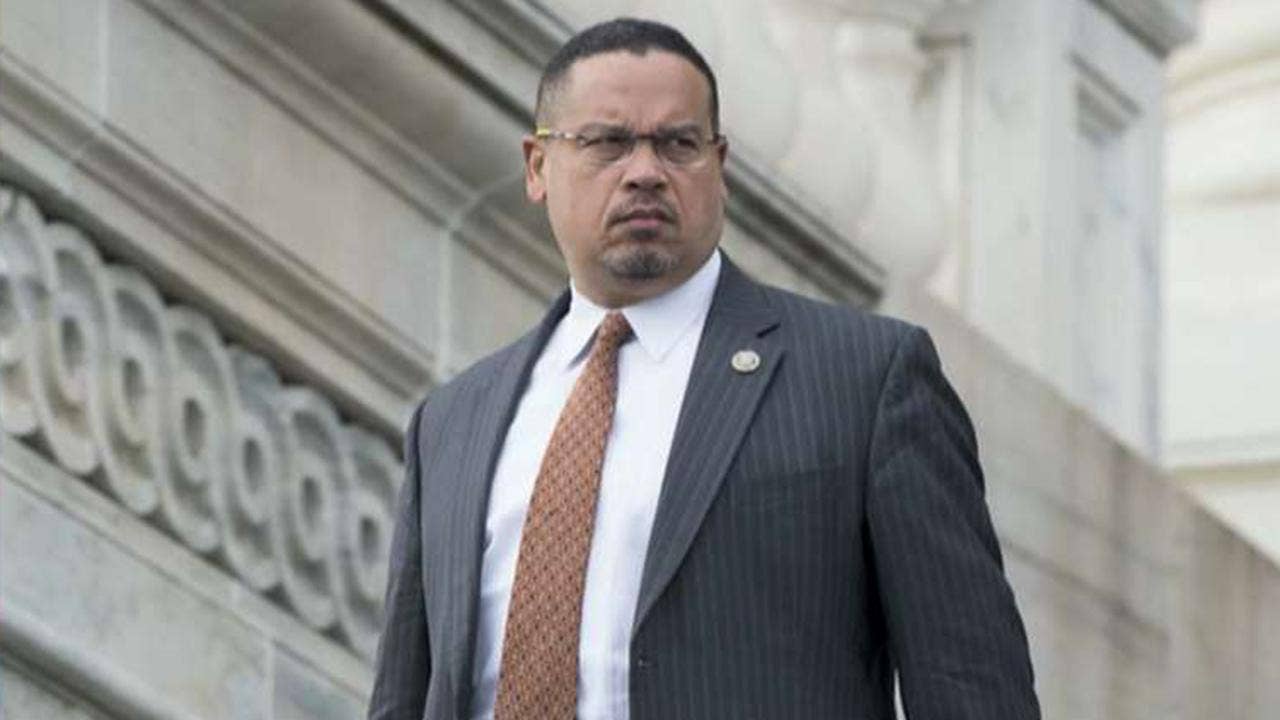 A top newspaper in Minnesota on Tuesday joined the legal effort to unseal the divorce records of Rep. Keith Ellison, D-Minn., who has been the focus of an investigation into allegations of physical abuse leveled by a former girlfriend.
Karen Monahan said Ellison once dragged her off a bed by her feet while screaming obscenities. She claims to have video footage of the 2016 incident but has refused to release it, saying it's embarrassing. She also reportedly told CNN that she misplaced it.
The Star Tribune of Minneapolis joined a right-leaning online news website, Alpha News, in the push to unseal the records. The paper pointed out that — in most cases — divorce papers in the state are considered public information, unless both sides agree to seal them. The paper contends that it is a matter of public interest.
Kim Ellison, his ex-wife, is against the papers being released and said he was never abusive to her. The two will file paperwork to stop the effort, the report said.
Minnesota Democratic-Farmer-Labor Party Chairman Ken Martin said he believes the investigation has concluded and that a final report should be issued in the coming days. An outside investigator was reportedly hired to conduct the probe.
Ellison, the longtime Minnesota congressman and Democratic National Committee deputy chairman, has called the allegations false and tried to ride out the storm of questions after winning the Aug. 14 primary for Minnesota attorney general. But the old sexual assault allegations that have thrown Brett Kavanaugh's Supreme Court nomination in doubt have renewed focus on Ellison.
In Minnesota and Washington, Republicans have called Democrats hypocrites for stalling Kavanaugh's nomination in the Senate while failing to address Ellison's situation.
Last week, Monahan said many Democrats haven't believed her claims and said she has been isolated by her own party.
"This is not going away and you are making it worse for you, your family and district by lying, smearing, getting others to do your dirty work, victim shaming, etc.," she tweeted Sunday.
The Associated Press contributed to this report.
http://feeds.foxnews.com/~r/foxnews/politics/~3/xOc-WT9vfV0/minnesota-paper-sues-to-unseal-keith-ellisons-divorce-records.html