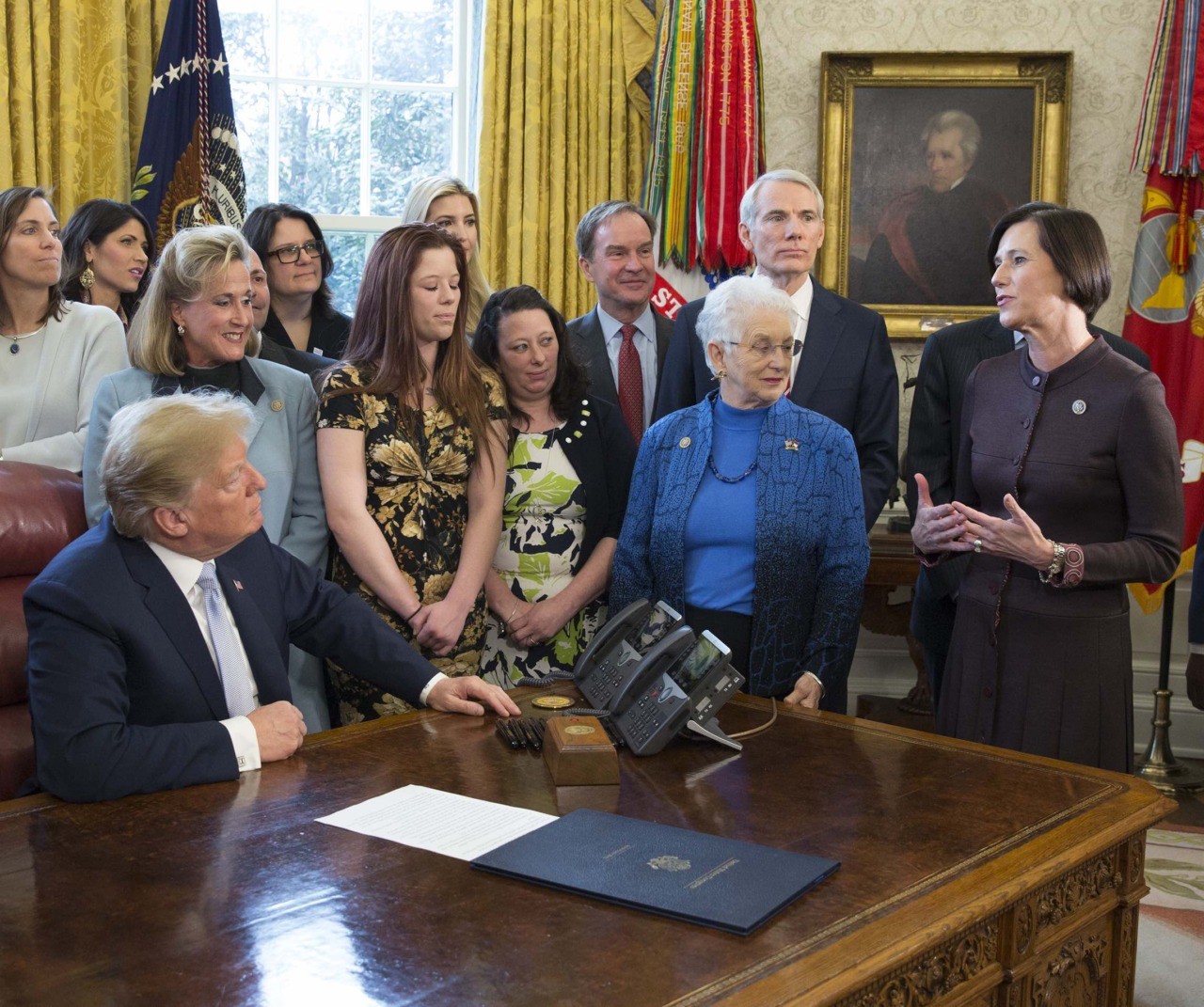 Rep. Mimi Walters (R-CA) is the only Republican candidate in Orange County who voted for President Donald Trump's tax cut last year. Now, Republican congressional leadership is helping her win re-eleciton with a new ad targeting Democrat challenger Katie Porter.
The ad, "Grow," comes from the Congressional Leadership Fund (CLF), a super PAC associated with Republican leaders. It argues that Walters helped Orange County families save $5,000 per year — and that Porter would reverse that by joining Nancy Pelosi in raising taxes on middle-class families.
The ad gives the tax cut credit for economic growth and record-low unemployment, and argues that Porter's policy of increased government spending would expand the national debt.
Of the three other Orange County Republicans, Rep. Ed Royce voted for the tax cut, but is retiring. Retiring Rep. Darrell Issa voted against it, as did Dana Rohrabacher, who is running for re-election in the 48th congressional district.
The reason they, and a handful of other Republicans — all from high-tax, Democrat-run "blue" states — voted against the tax cut is that it capped the state and local tax (SALT) deduction at $10,000. That could mean some high earners and high-end property owners in California pay more, thanks to their state and local tax bills.
Walters voted for the tax cut, after some predicted she would oppose it for the sake of re-election. Now, CLF is hoping to turn her vote — and its positive economic consequences — into a political boon for the incumbent.
In addition to the tax cut, Walters co-authored a new bill to fight online sex trafficking. President Trump signed it in April.
Porter, a law professor at UC Irvine, is neck-and-neck with Walters in the race for the 45th congressional district. The Democrat has flip-flopped on the state gas tax hike, which she now says she opposes.
In addition, Porter is a protégé of Sen. Elizabeth Warren (D-MA), running on a left-wing platform in a district that is moderately Republican but that voted for Hillary Clinton in 2016.
Joel B. Pollak is Senior Editor-at-Large at Breitbart News. He is a winner of the 2018 Robert Novak Journalism Alumni Fellowship. He is also the co-author of How Trump Won: The Inside Story of a Revolution, which is available from Regnery. Follow him on Twitter at @joelpollak.
http://feedproxy.google.com/~r/breitbart/~3/_kd3x0PcRdI/