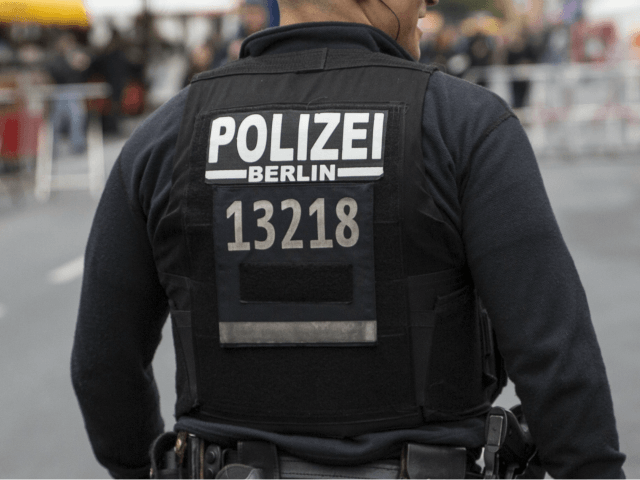 A migrant from Lebanon with a long record of convictions has been arrested for murder after being released from prison following appeals against a prior conviction.
Omar A. is accused of murdering 54-year-old Detlev L. after he was confronted during a burglary in Berlin's Kreuzberg district, stabbing the victim with a folding knife in the upper body before fleeing from the scene, Focus reports.
The 54-year-old victim, described as a family man, died in a local hospital from his wounds the next day.
Four days after the murder, Omar A. is suspected of carrying out another robbery not more than 1,000 meters from the scene of the stabbing. After robbing a home and threatening the occupant, he was tracked down by police and arrested at a subway station, where they found the knife used to kill Detlev L., and later found the victim's DNA on the weapon.
According to police, Omar A. has a long history of convictions for various offences including drugs, theft with weapons, and robbery, and was supposed to serve 500 days in prison but was let out early after succeeding in an appeals process. The government has also failed to deport him back to his native Lebanon as the country has refused to take him back due to his criminality.
Afghan Failed Asylum Seeker on Trial for Murder of Christian Convert https://t.co/9NlQ3EK0Fq

— Breitbart London (@BreitbartLondon) January 24, 2018
The murder is just the latest in which a migrant with a history of criminality has killed in Germany with the government failing to deport them.
Several failed asylum seekers have been accused or found guilty of murder in recent years, including a 21-year-old from Mali who killed a Romanian woman last year, Pakistani asylum seeker Sohail A., who was arrested for murdering his two-year-old daughter, and 20-year-old Iraqi failed asylum seeker Ali Bashar ,who killed 14-year-old Susanna Feldman in June, along with several other cases.
Follow Chris Tomlinson on Twitter at @TomlinsonCJ or email at ctomlinson(at)breitbart.com
http://feedproxy.google.com/~r/breitbart/~3/I6Pa6RRZjYE/