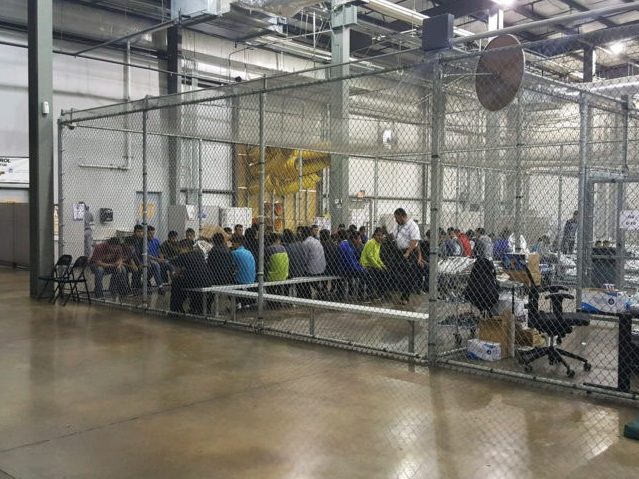 Border Patrol officials in South Texas expressed "growing concerns" as the flow of migrant families and unaccompanied minors hit "unprecedented" levels in 2018.
"As the Rio Grande Valley Sector continues to experience an unprecedented flow of family units and unaccompanied children, the increase in identified fraud cases is extremely concerning," Rio Grande Valley Sector Chief Patrol Agent Manuel Padilla, Jr. said in a written statement. "The trend in these fraud cases is an effort by smugglers to exploit ongoing U.S. immigration policies and procedures. Agents have already discovered over 60 fraudulent cases in the first two weeks of the new fiscal year."
The numbers of Family Unit Aliens (FMUA) and Unaccompanied Alien Children (UAC) continue to increase in the nation's busiest Border Patrol sector, officials said. As an example, the sector reported the apprehension of a large group of 30 migrants on Monday evening. The group, composed of FMUAs and UACs, traveled to the U.S. from Guatemala, Honduras, and El Salvador.
The following day, McAllen Station agents came upon another large group of 68 migrants. The group's membership comprised of families and UACs from Nicaragua, Guatemala, Honduras, and El Salvador.
With one month to go in Fiscal Year 2018, agents in the Rio Grande Valley Sector apprehended 54,498 FMUAs and 21,557 unaccompanied minors, according to the August Southwest Border Migration Report issued by U.S. Customs and Border Protection in September. These apprehensions represent an increase of 15 percent over last year's apprehension of family units. This single sector apprehends more than 60 percent of all migrant family units in all nine southwestern Border Patrol sectors. Agents in the sector also apprehended nearly 50 percent of all UACs arrested along the border with Mexico this fiscal year.
Bob Price serves as associate editor and senior political news contributor for Breitbart Border/Cartel Chronicles. He is a founding member of the Breitbart Texas team. Follow him on Twitter @BobPriceBBTX and Facebook.
http://feedproxy.google.com/~r/breitbart/~3/STA34Oz6ue4/