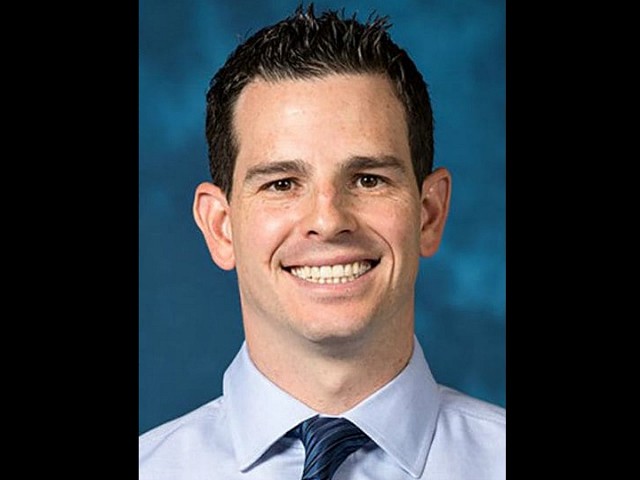 An assistant women's gymnastics coach at the University of Michigan resigned after he was accused of having sex with a female gymnast in a car, university officials said.
Scott Vetere, 39, was arrested October 8 and resigned from his position on October 15 after university officials reviewed the incident where he allegedly had sex with the 18-year-old female gymnast inside a car parked in the lot of an Ann Arbor apartment complex, the Detroit Free Press reported Wednesday.
"Mr. Vetere was immediately suspended the day we learned about the incident," university spokesperson Kurt Svoboda told the Press. "He resigned from his position Oct. 15 during the disciplinary review process."
Police charged Vetere with "committing an indecent or obscene act in public." The unidentified female gymnast also faces the same charges and is scheduled for arraignment on November 5.
The University of Michigan's athletic policy also bans coaches and athletes from engaging in romantic relationships with each other.
Vetere is a high-profile gymnast with long-standing ties to the university. He graduated from the University of Michigan in 2003 and competed on the university's gymnastics team.
Vetere served as a member of the 1999 national championship team, won the Big Ten Gymnast of the Year award in 2000, and was the co-recipient of the university's Male Athlete of the Year award in the same year.
Vetere is due back in court on November 14.
http://feedproxy.google.com/~r/breitbart/~3/DY5olfNlujo/