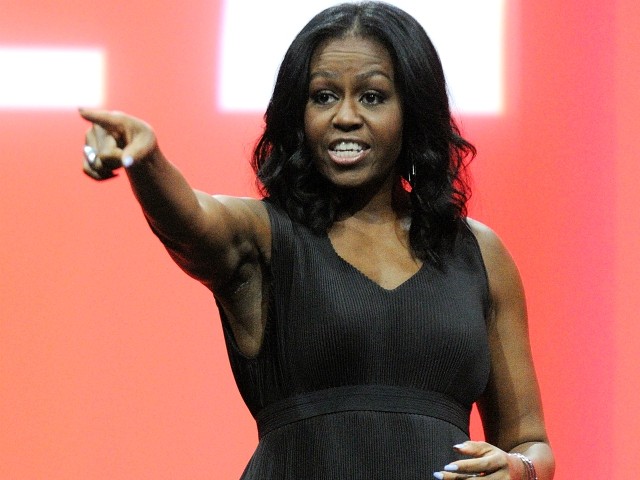 During an interview with Robin Roberts of ABC's "Good Morning America," former first lady Michelle Obama weighed in on the possibility of Hillary Clinton running for president in 2020.
Instead of commenting on anyone particular, Obama said anyone who "feels the passion" to run should do it.
"I think at this point everybody is qualified and everybody should run. I might even tap Sasha," Obama told Roberts.
Roberts asked, "Are you saying that because of what we currently have?"
The two briefly argued over who "went there," and Obama replied, "Where I am is … anybody who feels the passion to get in this race we need them in there. And I think the process will play itself out."
She added, "It's still pretty early, I think. Let's seewho, you know, wants to roll up their sleeves and get in the race. That's what the primary process is for and I hope we have a lot of great candidates get in there and treat each other respectfully."
Follow Trent Baker on Twitter @MagnifiTrent
http://feedproxy.google.com/~r/breitbart/~3/7eMdE3fpDv8/