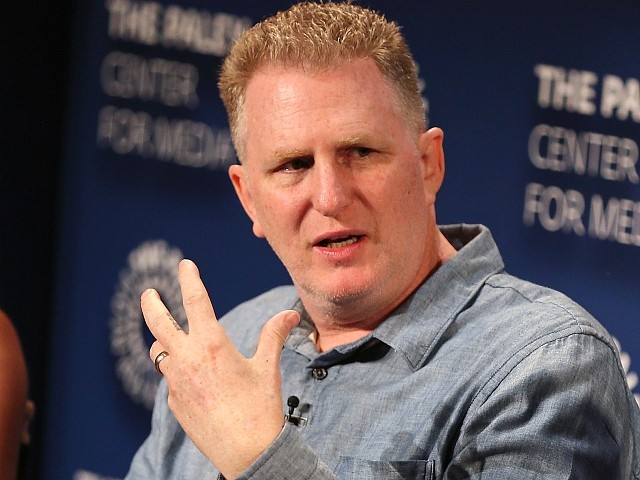 Left-wing actor Michael Rapaport took issue with a recent get out the vote ad by stars Brad Pitt and Leo DiCaprio saying that their video ad was "too calm," and not "in your face" enough to convince people to vote.
Pitt and DiCaprio released their get out the vote ad on November 2. But the Netflix Atypical actor posted a video message to Twitter to urge the two greater stars to stop being so "demure" about urging people to vote.
"I just saw that the great Leonardo DiCaprio and the great Brad Pitt put out a video urging people to vote. Good job you guys," the virulently left-wing actor Michael Rapaport said before going on to castigate the box-office leaders for their ad.
"That being said, I don't agree with the way you went about it, Brad and Leo. You're being too calm; you're being too demure," Michael Rapaport insisted. "No disrespect to both of you guys, but you gotta urge, push, demand 'motherf–ers vote,' Brad and Leo. You gotta say, 'You vote, on Nov. 6 or earlier, or you shut your fucking dog-pipe, OK? You shut your fucking pie-hole! Vote, or shut the fuck up!'"
"You can't be all calm, cool and collected, and say, 'Get out there, vote; it's important for the world, society and the planet.' No, you gotta say, 'Get the f— out there and vote Nov. 6, or shut your f—ing traps!" he concluded.
Good job Leonardo & Brad Pitt for suggesting people get out & vote, but you need to turn the volume up at this point fellas.#VoteOrSTFU pic.twitter.com/W5iZHRDYS1

— MichaelRapaport (@MichaelRapaport) November 2, 2018
Rappaport has plied his tough-guy, Mr. hip attitude for years, now, but it has worn thin with many, especially those in the black community. Indeed, Michael Harriot, a writer for the black online magazine The Root, recently slammed the actor for constantly disrespecting black women, and for appropriating black culture.
The bellicose actor has been criticized for making "jokes" about pedophilia, and for coming to the support of actor Jeffrey Tambour after the latter was accused of sexual harassment.
Rappaport also came under fire when he went on an extended Twitter attack on former NFL quarterback Johnny Manziel and ridiculed him for his past substance abuse problems and his subsequent efforts to get clean.
Follow Warner Todd Huston on Twitter @warnerthuston.
http://feedproxy.google.com/~r/breitbart/~3/zerO6l554FI/